Oncternal to collaborate with an AbbVie company for its phase 3 lymphoma study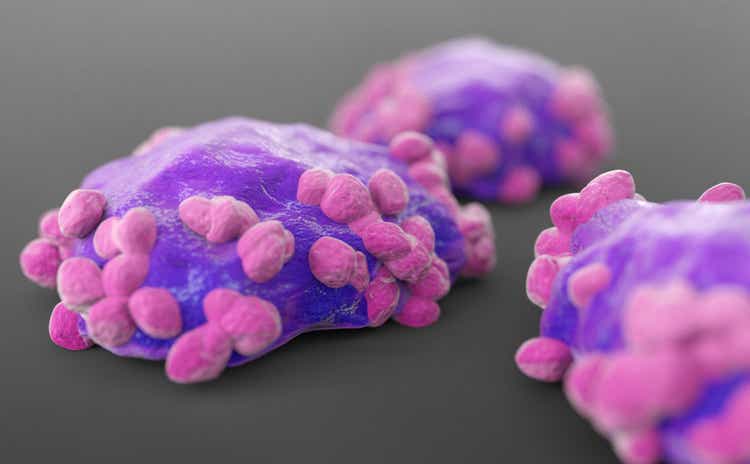 Oncternal Therapeutics (NASDAQ:ONCT) on Thursday said it had entered into a clinical trial collaboration with AbbVie (ABBV) company Pharmacyclics to support its phase 3 lymphoma study.
ONCT stock gained

~9%

to $1.22 after hours.
As per the terms of the

collaboration, Pharmacyclics will supply its lymphoma medicine ibrutinib for ONCT's late-stage trial.

ONCT's late-stage trial, called ZILO-301, is evaluating the company's monoclonal antibody zilovertamab in combination with ibrutinib for the treatment of relapsed or refractory mantle cell lymphoma, a rare type of cancer of the lymphatic system.
The agreement also includes the supply of ibrutinib for ZILO-302, an open-label companion study of zilovertamab plus ibrutinib for patients who have progressive disease during the initial four months of ibrutinib monotherapy from the ZILO-301 study.
Pharmacyclics' ibrutinib is FDA approved under the brand name Imbruvica for the treatment of various types of lymphoma and leukemia.