Dow Jones, S&P 500 break 5-day losing streak, Nasdaq also rises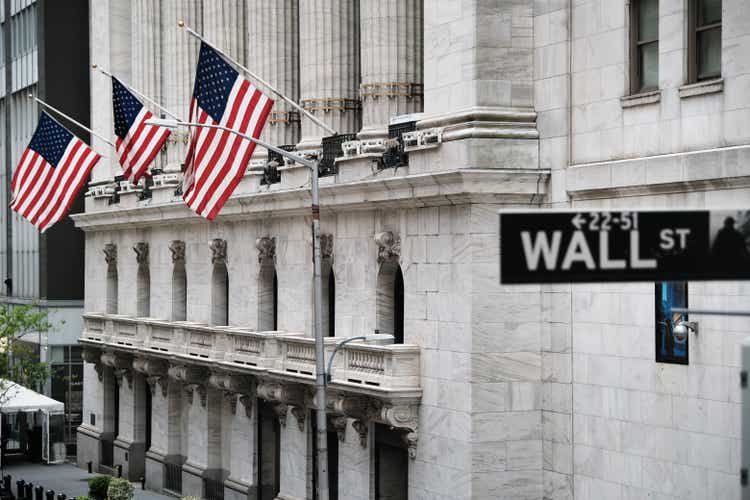 Stocks finished Friday's trading solidly in positive territory, bouncing back from losses posted earlier in the week. The advance came as investors leaned back toward a consensus that the Federal Reserve will likely announce a 75-basis-point hike later this month. With the rally, the Dow and S&P 500 broke five-day losing streaks.
The Dow (DJI) ended +2.1%, the S&P (SP500) closed +1.9%, and the Nasdaq (COMP.IND) finished +1.8%.
The Dow Jones climbed 658.09 points to close at 31,288.26. The S&P 500 rose 72.78 points to end at 3,863.16. The Nasdaq concluded trading at 11,452.42, a rise of 201.24 points on the session.
"It has been a volatile week for interest rate expectations ahead of the July 27th FOMC meeting, but the final sets of data showing reasonable retail sales yet falling inflation expectations, lower import price inflation and the second consecutive fall in manufacturing suggests a 75bp hike is the most likely outcome," ING said.
Earlier this week, hotter-than-expected readings for both consumer and wholesale inflation prompted speculation that the Fed might raises rates a full percentage point later this month. That expectation seemed to subside a bit on Friday, with the market once again settling on an increase of three-quarters of a point being the most likely outcome.
In terms of Fed chatter, Atlanta Fed President Raphael Bostic bolstered the case for 75 basis points, saying the last hike was a "big move" and the Fed wants to move in an orderly fashion and not hike "too dramatically."
Early in the session, the major averages popped off lows after preliminary Michigan sentiment numbers came out. While the headline index rose unexpectedly to 51.1, it was a drop in inflation expectations that helped sentiment the most.
Inflation expectations over the next 5-10 years, which the Fed says it is watching, dropped to 2.8% from 3.1%.
Trading in the bond market saw a reduction in yields. The 10-year Treasury yield slipped 3 basis points to 2.93% and the 2-year yield dipped 2 basis points to 3.13%.
Elsewhere in economic data, retail sales and core retail sales rose 1% in June, topping forecasts. But gas and food prices were big contributors to the gains.
"Our preferred measure of core sales, which strips out autos, gasoline and food, rose at an 8.0% annualized rate in Q2, slowing only slightly from the 9.1% leap in Q1, and more than enough to signal a meaningful increase in real sales," Pantheon Macro said.
The firm added: "In short, people did not fold in the face of the Ukraine shock and the subsequent surge in food and energy prices. Instead, they ran down a small part of their pandemic savings in order to keep up their discretionary spending, and we think they'll do the same in Q3."
Among active stocks, Citi was a standout gainer in the S&P following its big earnings beat.