Copper drops below $7,000 for first time in 20 months as recession fears mount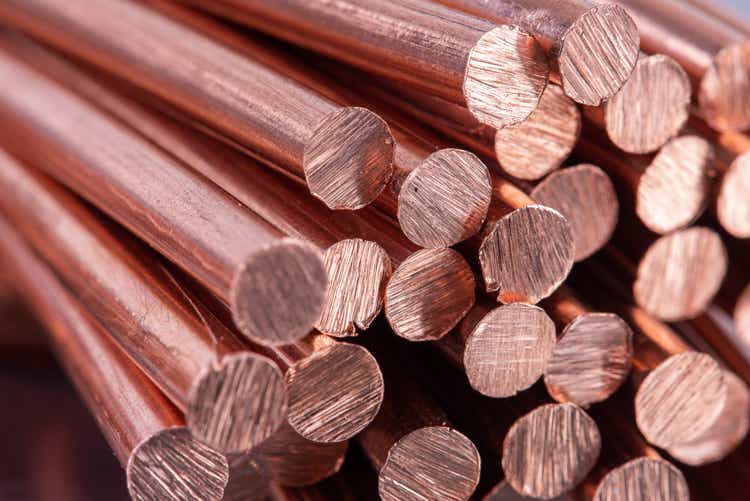 Copper prices slumped below $7K/metric ton Friday for the first time since November 2020, after weaker than expected economic data in China deepened fears about metals demand, as well as worries that aggressive rate hikes from central banks may cause a global recession.
China's economic growth slowed to a tepid 0.4% in Q2, the weakest showing since the data series began in 1992.
According to Reuters, the three-month copper contract (HG1:COM) on the London Metal Exchange slumped to as low as $6,955/ton before paring losses to ~$7K, -2.4%; for the week, LME copper dropped ~10%.
London nickel fell to nine-month lows, while aluminum, zinc and tin also fell Friday.
ETFs: (NYSEARCA:COPX), (CPER), (JJC), (JJCTF)
Longtime copper bulls at Goldman Sachs this week forecast the metal will drop to $6,700/ton in the next three months, saying the surging U.S. dollar will weigh on copper until macroeconomic risks subside.
Copper producers Freeport McMoRan (NYSE:FCX) and Southern Copper (SCCO) fell to 52-week lows on Thursday.