Delta purchases 100 737 Max 10 planes from Boeing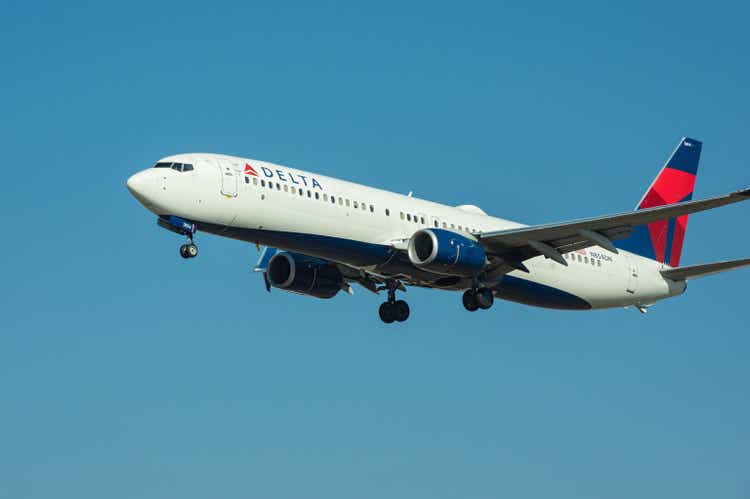 Delta Air Lines (NYSE:DAL) landed a deal with Boeing (NYSE:BA) to purchase a 100 737 Max 10 planes that also includes an option to add 30 additional aircrafts in the future.
The deal between the two parties is significant in nature as it marks Delta's first significant purchase order with Boeing in more than ten years. Moreover, the new MAX 10 aircraft are more fuel efficient by 20%-30% than the planes that Delta is retiring in their place.
Additionally, DAL's order comes at a timely point as Boeing rival Airbus (OTCPK:EADSY) won high-profile orders in recent times that included China's state-owned airlines.
Monday premarket trade action: DAL +1.7%, BA +3.9%.
Year-to-date price action: DAL -25.3%, BA -33.9%, and EADSY -20.5%.
In related aviation news, the aerospace and travel industries are setting their sights on the Farnborough Air Show, which takes place this week for the first time since the pandemic.