President Biden could declare a climate emergency this week - WaPo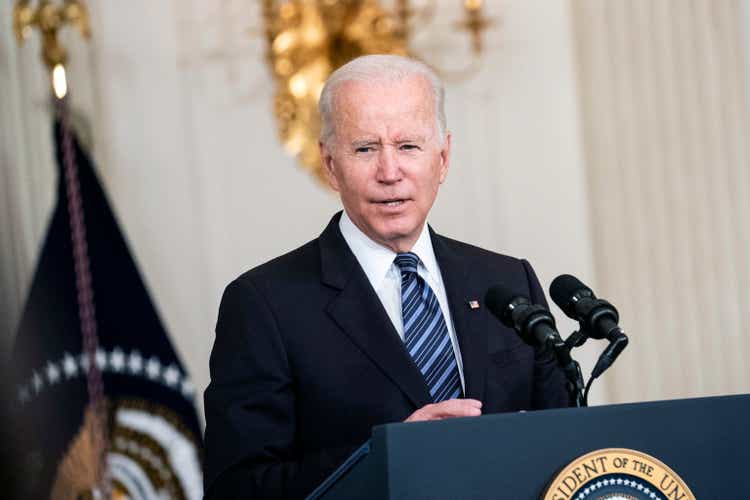 Looking to salvage his environmental agenda, President Biden is considering declaring a national climate emergency as soon as this week, according to the Washington Post. The decision could redirect funds for clean energy projects and restrict offshore drilling, or even curtail the movement of fossil fuels aboard ships, trains and pipelines. He may also use the Defense Production Act to ramp up output of renewable energy products and systems, though any executive action would face the reality of high gas prices, as well as a likely court challenge.
Backdrop: West Virginia's Joe Manchin - a Democrat whose vote is needed to pass legislation in the evenly divided Senate - said last week that he couldn't support new spending on climate change due to record high inflation. That effectively doomed Biden's Build Back Better Act, which hoped to invest more than $500B in new programs to cut emissions and support new technologies like electric vehicles. Manchin later expressed an openness to discuss climate spending after economic indicators for the summer were released, but many Democrats fear that it will be tough to push through the legislation following the Congressional recess in August.
"There is probably nothing more important for our nation and our world than for the United States to drive a bold, energetic transition in its energy economy from fossil fuels to renewable energy," Sen. Jeff Merkley (D-OR) told reporters. "This also unchains the president from waiting for Congress to act."
Outlook: Things are playing out as a punishing "heat dome" descends on the central United States, resulting in the hottest summer on record for some areas. Record temperatures have also been seen this week across parts of western Europe and the British Isles, triggering forest fires and hundreds of heat-related deaths. The continent's climate plans have already been thrown into disarray due to an energy crisis sparked by Russia's invasion of Ukraine, while Gazprom just declared force majeure on some European gas buyers.
ETFs: ICLN, CRAK, PBW, QCLN, FAN, PBD, ACES, CNRG, SMOG, ERTH