Nasdaq, S&P 500, Dow Jones finish higher amid broad buying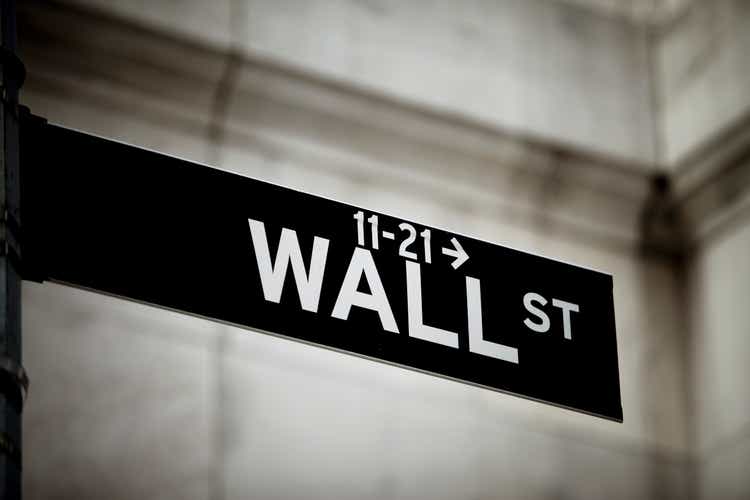 The stock market rallied on Tuesday, bouncing back from recent weakness as investors moved cash into growth and cyclical sectors. The advance came as the corporate earnings season began to heat up.
The Nasdaq (COMP.IND) finished +3.1%, leading the major averages higher. The S&P (SP500) closed +2.8% and the Dow (INDU) ended +2.4%.
The Dow Jones advanced 754.44 points to close at 31,827.05. The S&P 500 climbed 105.84 points to end at 3,936.69, while the Nasdaq pushed higher by 353.10 points, finishing at 11,713.15.
All 11 S&P sectors finished the session higher. Industrials and Communications Services led the advance, each posting gains of about 3.6%. Materials, Info Tech, Financials, Energy and Consumer Discretionary all rose more than 3% as well.
Sentiment may be taking a contrarian turn as the latest BofA Fund Manager Survey showed positioning even more bearish than when Lehman collapsed.
Rates finished higher. The 10-year Treasury yield advanced 5 basis points to 3.01% and the 2-year climbed 7 basis points to 3.23%.
In economic news, June housing data came in mixed with June housing starts in at -2% M/M. The figure fell to an annual rate of 1.559M vs. the 1.588M expected figure. At the same time building permits were -0.6% M/M and exceeded forecasts at 1.685M vs. the anticipated 1.666M.
"The headline numbers are flattered by rebounds in the volatile multi-family components, but core single-family starts and permits both fell by 8%, the fourth straight declines," Pantheon Macro said. "Homebuilders are responding to plunging demand, but the adjustment has some way yet to run."
The firm added: "Homebuilders need to adjust rapidly to a world with fewer buyers and much more competition from private sellers of existing homes, whose listings jumped by a third in the three months to May, with much more coming. In short, housing construction is nowhere near the bottom."
The Fed decision next week will continue to hover over Wall Street.
"If the FOMC hikes by 75bps in July, as expected, the market focus will turn to whether it will hike by 75bps or 50bps in September - and how Fed Chair [Jerome] Powell frames that decision," Steve Englander, FX and macro strategist at Standard Chartered, wrote. "We think he will repeat that the FOMC does not see hikes of 75bps as the norm."
Englander went on to say, "He may possibly add that as rates become more contractionary, the bar for justifying big moves gets higher. However, he is also likely to reaffirm that bringing inflation down is the Fed's goal, and to avoid sending a signal to markets that encourages aggressive buying of risk."
Among active stocks, beaten-down Consumer Discretionary stocks are catching a bid.