Johnson & Johnson's lowered guidance is a result of strong dollar - CFO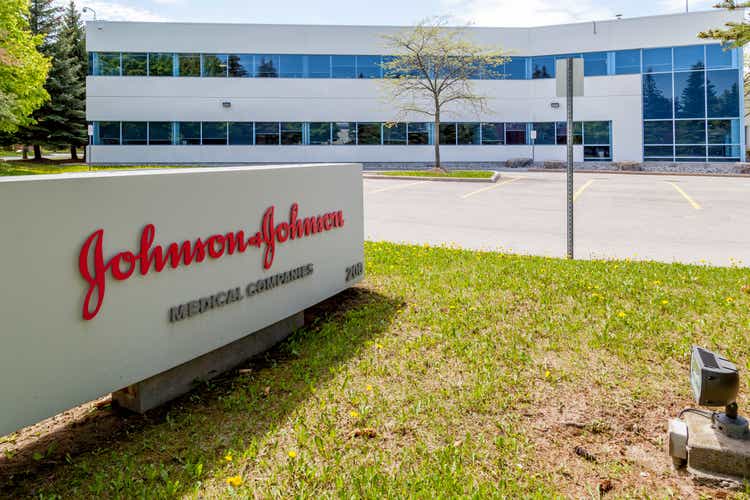 Johnson & Johnson CFO Joseph Wolk said Tuesday that the lowered guidance issued along with its Street-beating Q2 earnings came about because of a strong dollar, with unfavorable foreign exchange rates cutting into the health care giant's results.
"It's all the strengthening U.S. dollar ... our operational guidance, which is really what we control, remains exactly the same as we had in January and again in April," the top finance executive at Johnson & Johnson (NYSE:JNJ) told CNBC.
Wolk noted that the U.S. dollar has reached parity with the euro, "something we haven't seen in 20 years." He noted that if the dollar were to weaken, the company would revise its guidance accordingly.
The comments followed the release of JNJ's quarterly report, which showed the firm beating expectations with its Q2 results. Wolk pointed to growth in its pharmaceutical unit as fueling its results in the quarter, with overall revenue expansion reaching 3%.
Elsewhere, Wolk said the firm's medtech and consumer health unit faced their "toughest comps of the year" and had their performance trimmed by 2-3 percentage points by the outbreak of COVID in China.
Looking ahead, the Johnson & Johnson CFO said he remained concerned about inflationary pressures and commodity availability, including labor shortages. That said, he added that there have been "very positive signs" that shortages have been easing lately.
For more on JNJ, see a deep dive by Seeking Alpha contributor David J. Waldron, who calls the company "a mutual fund of health care products."