Lightning eMotors and REV Group expand electric school bus partnership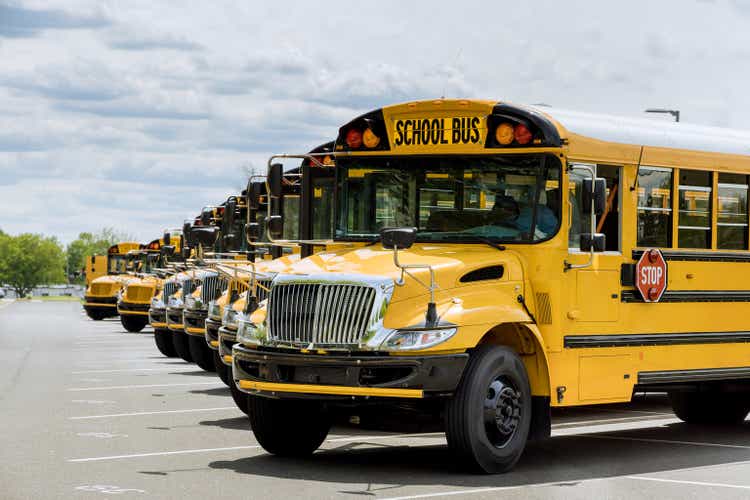 Lightning eMotors (NYSE:ZEV) and REV Group (NYSE:REVG) subsidiary Collins Bus Corporation announced the expansion of their zero-emission Type A school bus offering to include both GM and Ford chassis platforms.
The companies said that adding the popular GM 4500 chassis to the Lightning-Collins electric Type A school bus offering provides more choice to school districts as well as alleviating supply challenges
The GM 4500 platform is called the preferred platform for the Type A school bus.
"By providing both GM and Ford class 4 options for Collins Bus, we are now able to mitigate the chassis constraints currently being experienced in the marketplace and accelerate delivery of zero emission vehicles to the districts that so desperately need them," noted Lightning eMotors CEO Tim Reeser.
Both chassis versions of the Type A school bus come with 125 kWh of batteries, approximately 130 miles of range, and both AC level 2 at up to 13.2 kW and DC fast charge at up to 80 kW. Hundreds of Lightning vehicles are on the road today and have accumulated over 2 million real-world, zero-emission miles and growing fast.
Looking ahead, EPA funding and state-level initiatives are expected to combine with the environmental and health benefits of reduced tailpipe emissions and current economic realities to make electric school buses an even more appealing option for buyers.
Shares of ZEV moved up 1.23% premarket and REVG traded flat.