Lumen Technologies gains on report of bid for European unit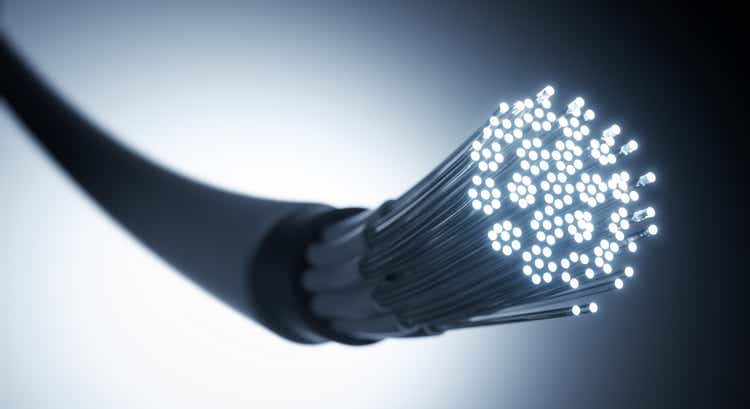 Lumen Technologies (NYSE:LUMN) rose 1.4% on a report that a private equity firm is expected to make a bid for the company's European fiber network by the start of next month.
Infrastructure investor I-Squared Capital is expected to make a non-binding bid for the European fiber network, according to a Dealreporter item. I-Squared is looking to combine the network with its Exa Infrastructure business.
Ardian Infrastructure, Macquarie and Wren House are other infrastructure funds also said to be interested in the Lumen assets, according to the report. Eurofiber may also be interested in the network.
The news comes after Dealreporter early last month said that Lumen (LUMN), formerly known as CenturyLink until 2020, is said to be preparing a sale of its entire European network, which may be valued at $1.5 billion to $2 billion.
The latest report also follows a dispatch from TMT Finance last Tuesday that Lumen (LUMN) is working with an adviser to consider options for some of its western U.S. markets. Lumen is looking at selling markets including Wyoming and Montana. The assets may be worth around $500 million.