SEC enforcement head voice concerns on ESG, gamification, crypto risks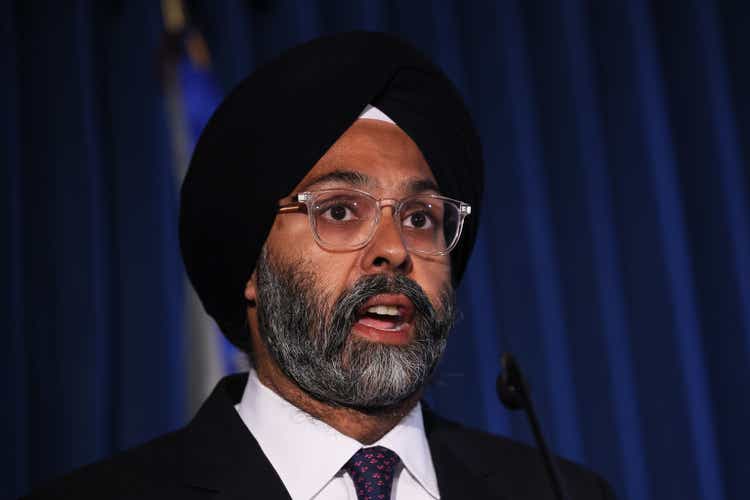 Securities and Exchange Commission Enforcement Director Gurbir Grewal answered questions about ESG, crypto, and trading gamification from the House Financial Services Committee's Subcommittee on Investor Protection, Entrepreneurship and Capital Markets on Tuesday.
It's important for the commission to keeping "pace with new areas of importance for investors as well as continually evolving risks," he said. That's a reason why the SEC recently added 20 positions in the SEC's crypto assets and cyber unit "to ensure investors are protected in crypto markets and against cyber-related threats."
With the rise of securities labeled as seeking to promote environmental, social, and governance performance, "from the enforcement perspective, ESG issues are certainly important to investors, that greenwashing is occurring."
The SEC's enforcement division is using tools available to it, chiefly anti-fraud provisions of the securities laws, he said, "to hold bad actors accountable, whether the issuers are making material misstatements about climate risk or about their ESG strategies, or about advisers doing the same thing."
When asked about such trading apps as Robinhood Markets (NASDAQ:HOOD) that appeal to new, and often inexperienced, investors, "gamification is a huge concern," Grewal said. Last year the SEC put out a request for information about gamification as it tries to gather more detail from across the market, he added.
"From an enforcement perspective, I'm concerned when gamification crosses the line into a recommendation," he said. If it does, then then the companies would have to comply with regulations that requires advisers to work in the best interest of their clients. "And so I see that as a potential avenue for us to get involved in that space and we're concerned about," Grewal said.
"It can also be used for manipulative conduct. And that's a concern from the enforcement perspective as well," he said.
Last month, SEC Chair Gary Gensler warned crypto lenders about high-yielding products.
Dear readers: We recognize that politics often intersects with the financial news of the day, so we invite you to click here to join the separate political discussion.