China eyes reopening international travel, aiding casino, travel stocks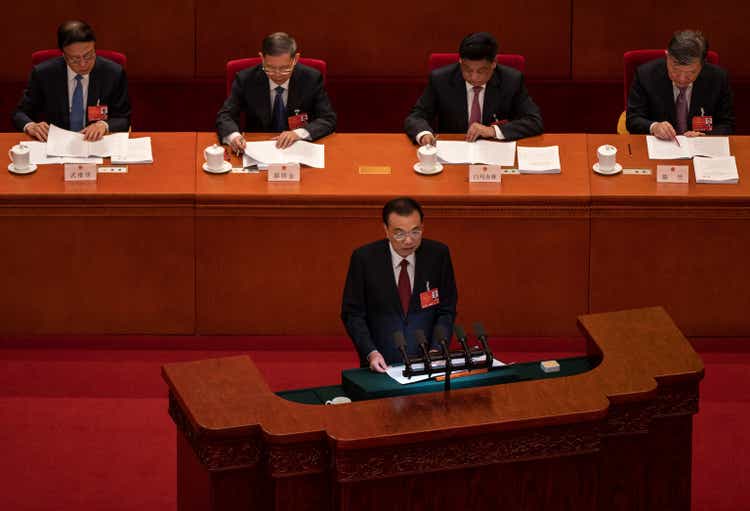 In statements to the World Economic Forum on Tuesday, Chinese premier Li Keqiang indicated China will continue to pursue reopening policies, including the resumption of international travel.
According to Chinese state media, the premier that has become the face of reopening across China cited improvements to visa and COVID testing policies, cross-border travel for work, and international flights are on track for a return. Opening up after COVID was called a "fundamental national policy" by the high-ranking Li.
The reopening of international travel stands not only to benefit China and key industries such as casinos in Macau, but also travel and retail stocks that rely upon Chinese tourists. Indeed, Chinese tourists spent over $250B while traveling abroad in 2019, bolstering numerous tourist-facing industries such as hotels, airlines, cruise lines, and luxury retail. As such, the return of big-spending tourists after a more than two-year hiatus could be a boon to many of those same industries.
The positive signal in China likely added another element of optimism to broader rally in consumer discretionary stocks on Tuesday.
Macau casino stocks: Wynn Macau (OTCPK:WYNMF) (OTCPK:WYNMY), Wynn Resorts (WYNN), Sands China (OTCPK:SCHYY) (OTCPK:SCHYF), Las Vegas Sands (LVS), MGM China (OTCPK:MCHVF) (OTCPK:MCHVY). MGM Resorts (MGM), Galaxy Entertainment (OTCPK:GXYEF), SJM Holdings (OTCPK:SJMHF) (OTCPK:SJMHY), Melco Resorts & Entertainment (MLCO), Studio City International (MSC).
Travel stocks: Trip.com (TCOM), China Eastern Airlines (CEA), Royal Caribbean Cruises (RCL), China Southern Airlines (ZNH), Huazhu Group Limited (HTHT), United Airlines (UAL), GreenTree Hospitality (GHG), InterGroup Corporation (INTG), American Airlines Group (AAL), Tripadvisor (TRIP), Delta Air Lines (DAL), Expedia Group (EXPE), Norwegian Cruise Line Holdings (NCLH), Carnival Corporation (CCL), Despegar.com (DESP), Hilton Grand Vacations (HGV), Travel + Leisure (TNL), Booking Holdings (BKNG), Playa Hotels & Resorts (PLYA), Marriott International (MAR), and Airbnb (ABNB), and more.
Read more on Airbnb's exit from China.