Novavax gains as CDC endorses COVID-19 shot (update)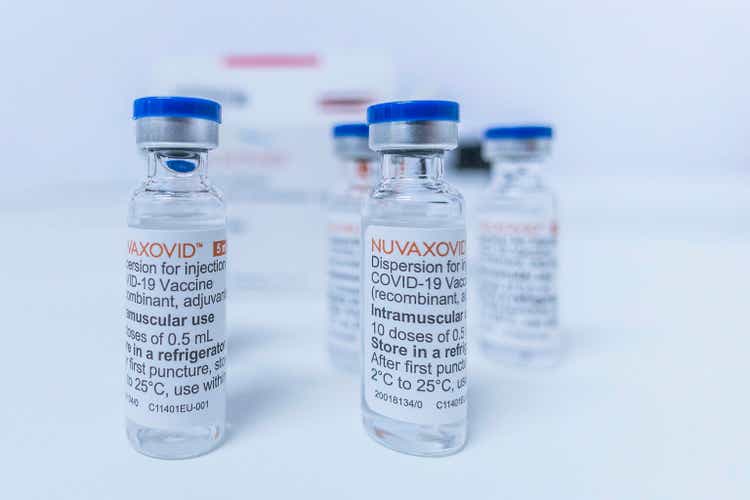 Update: Moments after an influential advisory committee of the CDC recommended the Novavax (NASDAQ:NVAX) COVID-19 vaccine, the Director of the agency, Dr. Rochelle Walensky, endorsed its decision on Tuesday, allowing nationwide immunizations with the protein-based shot to begin.
After an ~11% rise during the day, Novavax (NVAX) extended gains into the post-market after the CDC decision.
"If you have been waiting for a COVID-19 vaccine built on a different technology than those previously available, now is the time to join the millions of Americans who have been vaccinated," Dr. Walensky said in a statement.
Novavax (NVAX) will add a differentiated vaccine option to the U.S. immunization drive dominated by mRNA vaccines from Pfizer (PFE)/ BioNTech (BNTX) and Moderna (MRNA) at a time when 26M – 37M of American adults remain unvaccinated.
Earlier: Novavax (NVAX) shares climbed on Tuesday after a group of independent advisors to the Centers for Disease Control and Prevention (CDC) unanimously recommended the company's COVID-19 vaccine as a primary series for adults.
CDC's Advisory Committee on Immunization Practices (ACIP) issued its recommendation days after the FDA granted its Emergency Use Authorization (EUA) for the vaccine named NVX-CoV2373.
CDC advisory committees issue non-binding recommendations. However, the federal agency usually follows them for a final decision.
Next, the CDC Director, Dr. Rochelle Walensky, is expected to give the final go-ahead for a nationwide rollout of the protein-based vaccine to start as soon as this week.
Earlier in the day, Novavax (NVAX) shares jumped after the company announced an expanded agreement with the South Korean vaccine maker SK bioscience to manufacture and supply its Omicron-targeted shot.