House Oversight Committee summons firearms manufacturers to Capitol Hill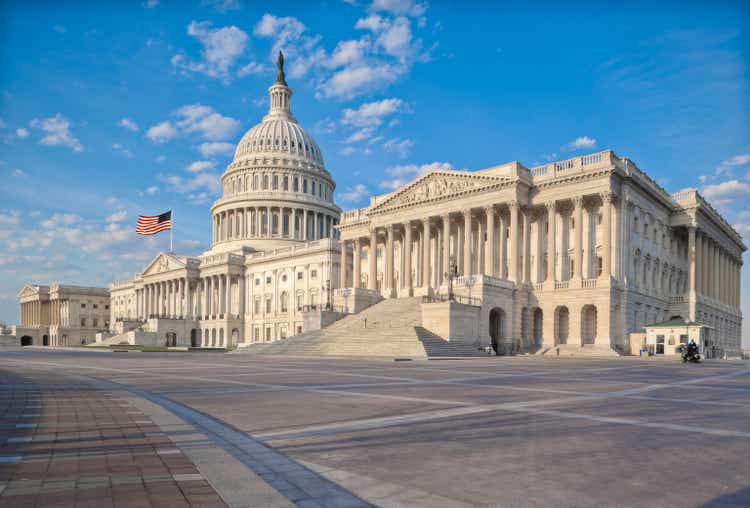 After a spate of shootings across the US, the House Committee on Oversight and Reform has summoned major firearms manufacturers to testify before Congress.
According to a press release from the committee, Sturm, Ruger & Company (NYSE:RGR) CEO Christopher Killoy, Daniel Defense CEO Marty Daniel, and Smith & Wesson Brands (NASDAQ:SWBI) CEO Mark Smith are invited to testify before the committee on July 27. The prospective hearing, entitled "Examining the Practices and Profits of Gun Manufacturers", will be livestreamed from 10 AM ET on the 27th.
"With more than 300 mass shootings in the United States so far this year, and gun violence now the leading cause of death of children in America, it is clear that we are in a public health epidemic," Chairwoman Carolyn Maloney said on Tuesday. "Our hearing will examine the role of gun manufacturers in flooding our communities with weapons of war and fueling America's gun violence crisis. It is long past time for the gun industry to be held accountable for the carnage they enable and profit from."
The hearing follows letters mailed to major gun manufacturers in May, shortly after the massacre of 19 children in Uvalde, Texas.
Other firms potentially impacted include: Česká zbrojovka Group, Vista Outdoor (VSTO), FN Herstal, Olin Corporation (OLN), Ammo, Inc. (POWW), American Outdoor Brands (AOUT), Heckler & Koch, O.F. Mossberg & Sons, Springfield Armory, Savage Arms, Beretta Holdings, Carl Walther GmbH Sportwaffen, Sportsman's Warehouse Holdings (SPWH), Taurus International, and Glock among others.