Boeing leads Dow after racking up sales at London airshow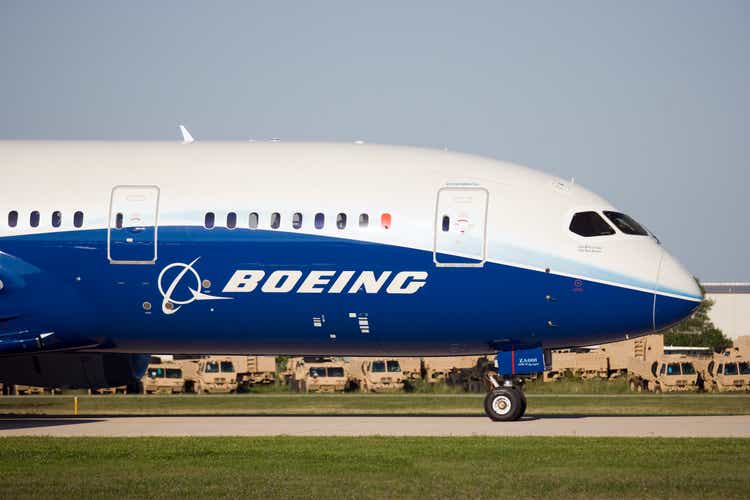 Boeing (NYSE:BA) led Tuesday's Dow Jones gainers, +5.7%, as it turns in a strong performance at the crucial Farnborough Airshow, capped by a late afternoon confirmation from VietJet Aviation for a purchase of 200 737 MAX jets.
The Vietnamese budget carrier said the first 50 planes will be delivered to its affiliate in Thailand.
Earlier, AerCap (AER) said earlier it ordered five additional Boeing 787-9 Dreamliners, bringing the aircraft lessor's total orders for the 787 aircraft to 125 in its portfolio or on order.
Lessor Aviation Capital Group ordered 12 additional Boeing 737-8 jets, expanding its 737 MAX order book to 34 planes.
Boeing (BA) also announced a new order for as many as 66 737 MAX jets from 777 Partners, including a firm order for 30 737-8-200 jets.
Boeing (BA) opened the Farnborough Airshow this week with an order for at least 100 737 MAX 10 planes from Delta Air Lines.