Netflix's Hastings: One 'single thing' boosted company's Q2 performance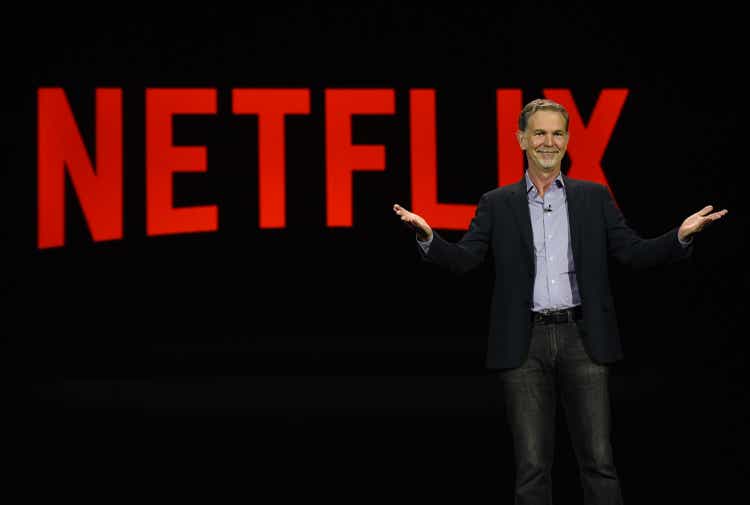 Subscriber numbers. Plans for launching an advertising-supported membership option. Efforts to monetize the sharing of its members passwords.
It goes without saying there was a lot on the table for Netflix (NASDAQ:NFLX) executives to talk about Tuesday on a conference call to discuss the streaming TV kingpin's second-quarter business results and outlook.
But, for Co-Chief Executive Reed Hastings, it was easy to summarize what was the main source responsible for Netflix's (NFLX) better-than-expected quarterly performance.
"If there was a single thing, we might say Stranger Things," said Hastings in reference to the recent rollout of the fourth season of Netflix's (NFLX) biggest hit series. "We're executing really well on the content side."
Still, for Hastings, any "victory" Netflix (NFLX) might have claimed with its quarterly results was still clouded by the fact that the company lost net subscribers for the second-straight business period. Netflix (NFLX) said it lost 970,000 subscribers during the quarter that ended in June--or less than half the 2M subscriber drop the company had earlier forecast.
"Again, we're talking about losing 1 million [subscribers] instead of 2 million," Hastings said. "Our excitement is tempered by less bad results."
However, even with competition and content costs rising, Hastings remained upbeat about the opportunities for Netflix (NFLX) in the streaming TV market.
"Looking forward, streaming is working everywhere," Hasting said. "Everyone is pouring in. [It's] definitely the end of linear TV over the next five, 10 years. So, we're very bullish on streaming."
One thing that has separated Netflix (NFLX) from nearly every other major streaming TV company has been its lack of advertising. Netflix (NFLX) has always relied on building its customer base, and bringing in those millions of customers monthly subscription fees as revenue to support paying for content that is both original, and from other providers.
But, Netflix (NFLX) is in the process of offering up a new subscriber option that will be supported by commercial ads as well as subscriber fees--something akin to what Hulu (DIS) offers. Last week, Netflix (NFLX) signed up Microsoft (MSFT) to be its exclusive advertising technology partner for its ad-supported service that is scheduled to launch in early 2023.
"We're looking at this as an extension of two things we think we have historically done which is one, be very consumer-centric and think about the consumer experience," said Greg Peters, Netflix's (NFLX) chief operating officer and chief product officer. "And also take an innovation-oriented view ... We think we have a real opportunity here."
Peters added that over the next couple of years, "we can deliver an experience which is fundamentally different from the [ad] experience on linear [TV]."
The company also gave a few more details about its attempts to make at least some money off of subscribers who share their account passwords and access with friends and family members outside their homes. On Monday, Netflix (NFLX) rolled out plans to start charging subscribers in four Latin American countries for adding additional homes to their membership plans.
"We're not asking customers to not share [their accounts], but to pay a little more to add a member or additional home," Peters said. "We've been working behind the scenes on this for almost two years. And now this is where the rubber hits the road."
Netflix (NFLX) shares rose more than 7% in after-hours trading, Tuesday, and investors threw their support behind the company's results and outlook.