Warren Buffett keeps buying Occidental Petroleum. Should you buy it too?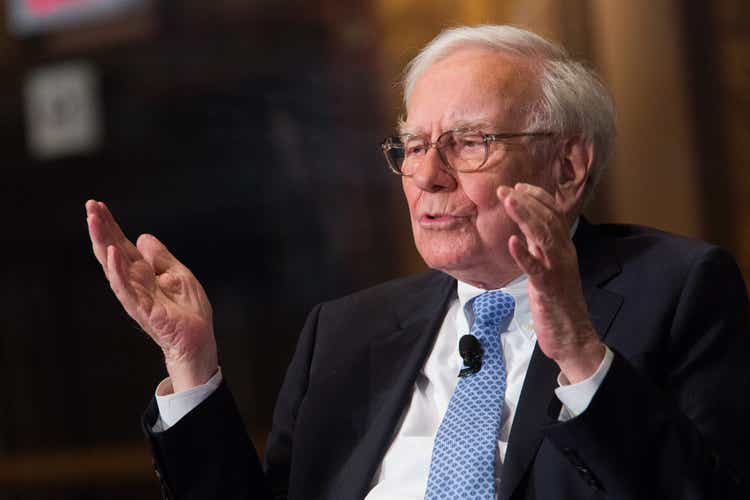 Billionaire Warren Buffett has acquired an almost 20% stake in Occidental Petroleum (NYSE:OXY), accumulating shares steadily in recent months and opening the door to takeover speculation. This interest from one of the world's most high-profile investors came as the stock has more than doubled in value in 2022.
With takeover speculation swirling, does OXY offer a general buying opportunity?
Is Warren Buffett Right on Occidental?
Earlier this week, Warren Buffett's Berkshire Hathaway (BRK.A) (BRK.B) revealed that it had made another purchase of shares in Occidental Petroleum (OXY). According to information filed with government regulators, the conglomerate bought another 1.9M shares over a period of several days. The firm paid between $56.14 and $59.67.
This round of purchases represented the latest accumulation on the part of the company controlled by the world's fifth richest person, including a series of buys revealed last week.
Discussion around Buffett's interest in the oil company began to heat up in early March, when Berkshire Hathaway disclosed a stake of more than $5B. When that news came out, the firm had acquired $3B in the preceding week.
Since then, Berkshire Hathaway has continually added to its holdings. The firm has periodically disclosed large purchases. With the latest acquisition, the firm's stake is now worth about $10.9B.
The most recent buy also brought the firm's stake to 19.4%, close to the 20% threshold that lets Berkshire Hathaway record its proportionate stake on its own earnings results. The continual upgrade of its holdings has raised speculation that Buffett has his eyes set on an eventual complete acquisition.
Meanwhile, OXY saw its stock rise early in 2022, climbing from a level below $27 in late December to reach a 52-week high of $74.04 in late May. That represented a rally of 174%.
Shares have moderated a bit lately. In Wednesday's intraday action, the stock traded at $63.22. Even though OXY has come off its peak, this represented a doubling in 2022.
Is OXY a Buy?
Warren Buffett's view on Occidental Petroleum (OXY) is more bullish than the market at large. Of the 27 analysts surveyed by Seeking Alpha, a majority of 14 have a Hold rating on the stock.
Ten analysts have taken bullish views, with eight Strong Buy ratings and two Buy opinions. On the other side of the spectrum, two analysts have issued Sell opinions, while one has labeled it with a Strong Sell.
Seeking Alpha's Quant Ratings also show a neutral stance. The system for grading quantitative measures gave OXY an A+ for both momentum and profitability, as well as an A for growth. However, these encouraging ratings were offset by a D- for valuation.
For more on OXY's prospects, Seeking Alpha contributor Jim Sloan has listed the factors that he sees as deciding whether Berkshire will buy the whole company. Taking a more neutral stance, see four oil picks that fellow SA contributor Jonathan Weber prefers over Occidental.