Kinder Morgan moves higher after raising financial guidance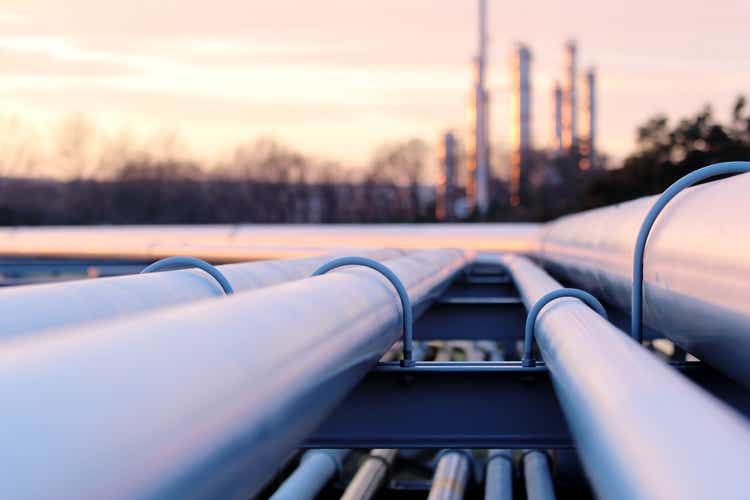 Kinder Morgan (NYSE:KMI) +1.6% post-market Wednesday after narrowly beating estimates for Q2 adjusted earnings and maintaining its dividend at $0.2775/share, 3% above the year-ago quarter, while raising its full-year financial guidance.
Q2 net income attributable to the company swung to $635M from a $757M net loss in the year-earlier quarter, and distributable cash flow rose to $1.17B from $1.02B in the prior-year period.
Q2 revenues totaled $5.15B, which jumped 63% Y/Y and topped Wall Street estimates.
Kinder Morgan (KMI) said it expects full-year attributable net income, adjusted EBITDA and distributable cash flow to be favorable to budget by ~5%, due to stronger than expected commodity prices and favorable operating results from the Natural Gas Pipelines and CO2 business segments, partially offset by higher costs.
For FY 2022, the company had budgeted to generate $2.5B in attributable net income and $1.11/share in annual dividends, as well as DCF of $4.7B and adjusted EBITDA of $7.2B, ending the year with a 4.3x net debt-to-adjusted EBITDA ratio.
Kinder Morgan's (KMI) stock price return has increased 6% YTD while declining 1% during the past year.