Biden unveils plans to expand offshore wind; no climate emergency declaration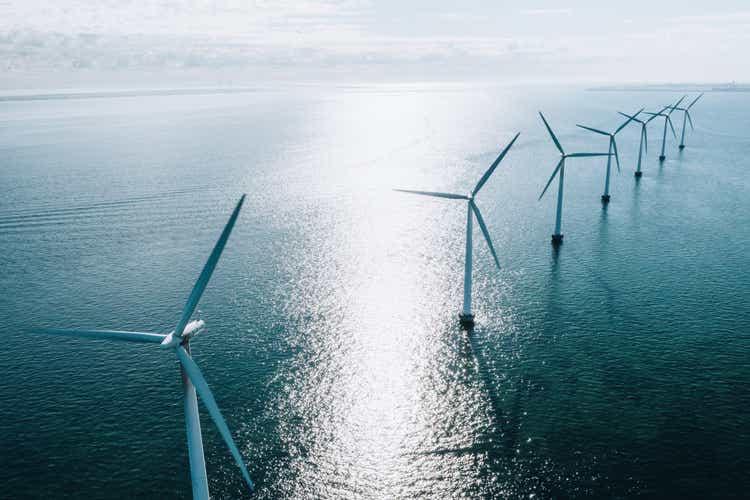 President Biden announced a series of executive actions aimed at fighting climate change on Wednesday, but fell short of issuing a climate emergency declaration.
"Let me be clear: Climate change is an emergency," Biden said in remarks at a former coal-fired power plant in Massachusetts, adding that he plans to announce formal actions in the "coming weeks."
For now, the president directed the Interior Department to propose new offshore wind areas in the Gulf of Mexico and advance wind energy development in the waters off the mid and southern Atlantic Coast and Florida's Gulf Coast.
Biden also unveiled $2.3B in funding for a Federal Emergency Management Agency program to help communities prepare for disasters by expanding flood control and retrofitting buildings, and issued new guidance for helping low-income families pay for heating and cooling costs.
ETFs: (TAN), (FAN), (ICLN), (QCLN), (PBW), (PBD), (ACES), (CNRG), (SMOG), (ERTH)
The moves come as the Biden administration struggles to salvage its aggressive climate agenda after Senator Joe Manchin said last week that he would not support major climate provisions in the budget reconciliation bill.