AT&T shares drop more than 7%; cash flow outlook takes shine off of upbeat earnings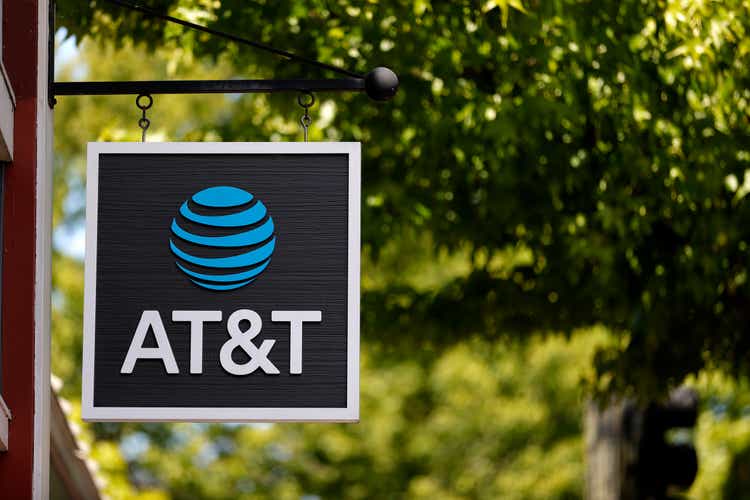 AT&T (NYSE:T) shares fell more than 7% Thursday as investors' displeasure over the telecom giant's disappointing free cash flow forecast outweighed any enthusiasm that might have come from its better-than-expected second-quarter results.
Before U.S. stock markets opened, Dallas-based AT&T (T) said it expects its full-year free cash flow to be $14B, down from a prior outlook of $16B. The $2B decline is due to longer collection times for customers, higher costs of adding subscribers and continued pressure in its business services unit. AT&T (T) said that $10B of its free cash flow will come in the second half of this year.
In an interview with Seeking Alpha, Amir Rozwadowski, AT&T's (T) investor relations director, said that one of the factors affecting AT&T's (T) cash flow was its investments in promotions and acquiring new subscribers.
"We thought we would do well, but we didn't think we would do this well, Rozwadowski said of the 800,000 postpaid phone subscribers and 300,000 fiber Internet subscribers that AT&T (T) added during its second quarter.
Additionally, Rozwadowski said that on a year-over-year basis, Rozwadowski "customers are taking a little more time to pay their bills," which has extended bill collection cycles by about two days on average.
For the second-quarter, AT&T (T) earned 65 cents a share on $29.6B in revenue, compared to expectations of 62 cents a share and $29.47B in sales. AT&T (T) also generated $7.7B in cash from continuing operations and had $1.4B in free cash flow from continuing operations in the quarter.
The company said net debt fell by $37B compared to the first-quarter.
AT&T (T) increased its full-year revenue guidance for mobility services to be between 4.5% and 5%, and added that it also expects to generate more than $4B in cost savings by the end of the year.
On Monday, investment firm AllianceBernstein said AT&T (T) was one of the top stocks most immune to earnings misses and beats.