ECB hikes main refinancing rate by 50 basis points to 0.5%, more than expected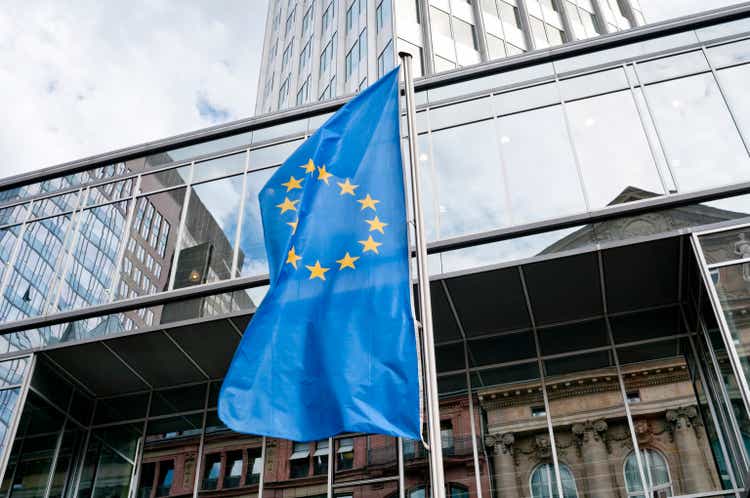 The European Central Bank raised its key rate by 50 basis points to 0.5% Thursday, bigger than the 25 bps rate it had previously indicated and marking its first rate hike in 11 years, as it strives to bring inflation down.
The ECB also approved the Transmission Protection Instrument ("TPI"), a mechanism intended to ensure its monetary policy stance is "transmitted smoothly across all euro area countries." The action was taken in response to widening spreads among government bonds of different euro-area countries.
"The Governing Council judged that it is appropriate to take a larger first step on its policy rate normalization path than signaled at its previous meeting," the central bank said in a statement. "This decision is based on the Governing Council's updated assessment of inflation risks and the reinforced support provided by the TPI for the effective transmission of monetary policy."
The TPI can be activated to "counter unwarranted, disorderly market dynamics that pose a serious threat to the transmission of monetary policy across the euro area," the ECB said.
The central bank estimated eurozone inflation at 8.6% in June. It said the rate hike and TPI will support returning inflation to the Governing Council's medium-term target of 2% by helping to anchor inflation expectations and by moderating demand.
The 50-bp increase brings all of its main interest rates out of negative territory. The rate hikes increase the main refinancing rate to 0.50%, the marginal lending facility rate to 0.75%, and the deposit facility rate to 0.0% effective July 27.
Turning to its balance sheet, the ECB will continue reinvesting, in full, the principal payments from maturing securities purchased under the asset purchase program for an extended period of time past the date when it starts hiking key ECB interest rates. It will also reinvest the principal payment for mature securities under its pandemic emergency purchase program until at least the end of 2024.
President Christine Lagarde will hold her post-decision press conference at 8:45 AM ET.
The Stoxx Europe 600 Index is slipping 0.2%.
After its last meeting in June, the ECB said it planned to raise its key rate by 25 bps in July and by the same amount in September.