Lululemon, Nike and Nordstrom headline KeyBanc's list of top retail picks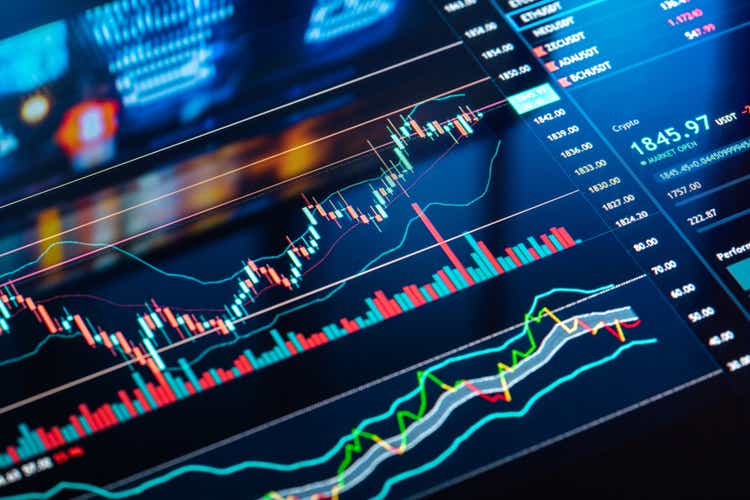 KeyBanc Capital Markets initiated coverage on 17 different stocks in the retail sector.
Analyst Noah Zatkin has an overall cautious view on the sector amid an inflationary environment and general macro uncertainty. The view is that a number of differentiating factors are both allowing select companies to better navigate the current environment and positioning them for long-term success. Breakdowns on the top picks are below.
Retail stocks that were initiated at Overweight by Zatkin and team included Farfetch (FTCH), Nordstrom (JWN), Revolve Group (RVLV), Lululemon (NASDAQ:LULU), Oxford Industries (OXM), Nike (NKE), and Luu's Fashion Lounge (LVLU).
Farfetch (FTCH): "Farfetch has built a dominant global technology platform for luxury fashion that connects boutiques and brands to the digital consumer. Luxury has lagged many consumer discretionary categories in the move to e-commerce (est. ~22% penetration) due to the nature of the product and industry dynamics; however, we think FTCH is well positioned to continue to benefit from a longer-term shift of luxury to online. While we believe 2022 guidance, reset post-1Q, is appropriately conservative given macro uncertainty, Chinese lockdown reopenings and easier 2H compares offer potential upside."
Nordstrom (JWN): "Favorable customer demographics coupled with increasing travel and occasions positions the best-in-class omnichannel retailer well in a challenging macro environment, particularly with Nordstrom's Anniversary sale kicking off and sitting entirely in 2Q (partially in 3Q LY). We believe continued top-line strength amid macro headwinds are at least in part driven by the higher income profile of JWN's customer base. Further, travel, events, and back-to-office are fueling top line despite broader inflationary pressures."
Revolve Group (RVLV): "At 11.3x 2023E EV/EBITDA, RVLV trades at a ~7 turn discount to already depressed E-Commerce/Marketplace peers. A relatively higher-end customer base, coupled with attractive top-line growth (est. +29% y/y) and solid adj. EBITDA margins (est. 12.0%), makes RVLV a value play, in our view. Data-driven merchandising and proprietary technology underpins an effective read-and-react model, which coupled with attractive customer demographics and exposure to dresses and occasion wear, positions the Company well in the current environment, in our view."
Lululemon (LULU): "In our view, LULU is a best-in-class example of effective omnichannel execution. Lululemon's e-commerce business accounts for ~45% of revenue; in 2021, LULU saw strength in physical (+70% y/y lapping lockdowns) and digital (+22% y/y), and in 1Q22 e-commerce increased +32% and comps grew +24%."
Oxford Industries (OXM): "Oxford's e-commerce is picking up steam, in tandem with 222 retail locations, Marlin bars, and Tommy restaurants. Full price e-commerce grew 58% in 2021 vs. 2019, with broad strength across brands. Tommy Bahama's women's business (~33% of brand sales) e-commerce growth outpaced men's e-commerce growth during 2021."
Lulu's Fashion Lounge Holdings (LVLU): "We think data is allowing LVLU to execute a more efficient retail model than many of its peers. We believe Lulus' unique test and reorder model underpins its opportunity for long-term 20%+ annual revenue growth; near term, we expect LVLU to benefit from high exposure to event wear, given an increased number of occasions in 2022. We think a -47% decline in the stock since 6/1/22 (S&P -4% since 6/1/22) de-risks much of the near-term downside."
Nike (NKE): "Nike's owned e-commerce business accounts for just ~24% of revenue as of FY22, with the Direct business (owned stores + ecomm) accounting for ~42% of revenue (wholesale ~58%). Nike is in the process of shifting its business from wholesale weighted toward Direct, benefitting both customer experience and margins over time."
See the consumer discretionary stocks with the highest Seeking Alpha Quant Ratings.