Carnival drops back into single-digits on leverage, dilution worries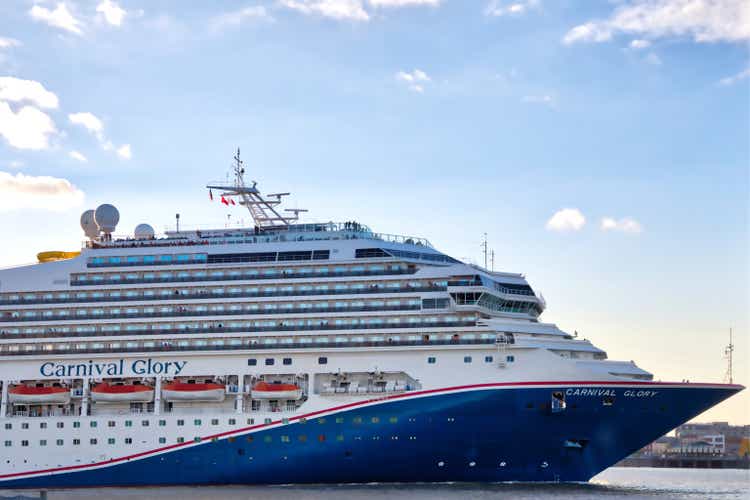 Carnival (NYSE:CCL) swung 13.0% lower and was trading in single-digits again on Thursday after pricing its $1B stock offering at $9.95 per share.
The pricing level means the stock offering will be for 102.1M shares with an option to purchase up to 15.3M additional shares. The cruise line operator plans to use the net proceeds from the offering for general corporate purposes, which could include addressing 2023 maturities.
Bank of America calculated that Carnival (CCL) had 1.14B shares outstanding at the end of the FQ2 so the offering suggest issuance of about 9% additional shares or 10.3% including the 15.3M additional shares option.
BofA's number crunching: "Group's leverage is elevated and we think this is one of the main concerns for investors. We expect group's net debt to be close to $30bn at the end of next fiscal year (excluding the above equity raise), suggesting a Net Debt / EBITDA ratio of about 5.7x. While we forecast negative EBITDA in FY22E (with a return in positive territory in H222E), we expect EBITDA of $5.1bn in FY23E, about 5% below FY19 levels, helped by demand / occupancy recovery but higher fuel price should notably affect the group's cost base."
BofA has CCL slotted with a Neutral rating amid increasing macro risks and elevated debt levels. although it did call the 2023 bookings trends and the CDC news of an end to the COVID program encouraging.