Morgan Stanley unveils its Deflation Enablers stock shopping list
Jul. 22, 2022 12:20 PM ET
Teradyne, Inc. (TER), APPN
AES, LNG, MSFT, CRM, SAP, NCR, TSM, PLUG, WOLF, KNX, ADSK, WERN, ARCB, COHR, XPO, FANUY, TSLA, DASTY, URTH, NOW, VEEV, RUN, PLTR, SNDR, USX, NFE, SDGR, TFII, TT, HHUSF, SNOW, AI, CERT, SHLS, SMRT, RLTKF, TSP, PATH, EXAI, IOT
By:

Kim Khan,

SA News Editor
84 Comments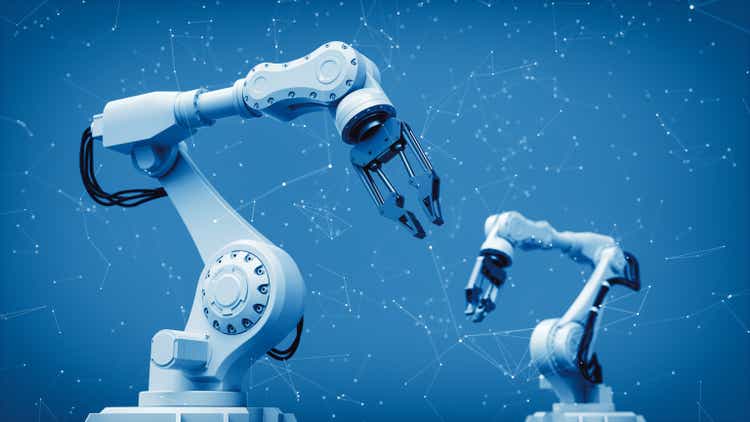 Persistent inflation will give rise to transformational investment across industries, according to Morgan Stanley.
"While cyclical forces tend to deter investment in an uncertain macro environment, we believe structural changes in demographics, energy policy and security, and an aging capital base make technologies focused on cost reductions and productivity more valuable," analyst Joshua Pokrzywinski wrote in a note.
"Focusing on stocks that enable this productivity and cost reduction through automation, efficiency, or their own declining cost curves while maintaining strong barriers to entry and attractive equity risk/reward, we created a Deflation Enabler shopping list," he said.
A Deflation Enabler is a company producing tangible cost savings for customers where costs are rising from inflation or scarcity, Joshua Pokrzywinski added.
The index handily outperformed the MSCI World Index (URTH) from July 2019 to January 22, but has trailed year to date.
The list by subsector is:
Appian (NASDAQ:APPN)
Salesforce (CRM)
ServiceNow (NOW)
UiPath (PATH)
Autos, Logistics & Mobility
Clean & Alternative Energy
AES (AES)
Cheniere (LNG)
LONGi
New Fortress (NFE)
Plug Power (PLUG)
Shoals (SHLS)
Sunrun (RUN)
Diagnostics & Drug Discovery
Certara (CERT)
Eurofins
Exscientia (EXAI)
Schrodinger (SDGR)
Veeva Systems (VEEV)
II-VI (IIVI)
Wolfspeed (WOLF)
AMEC
Hua Hong (OTCPK:HHUSF)
Nuvoton
Realtek (OTCPK:RLTKF)
StarPower
Taiwan Semiconductor (TSM)
Yangjie
Supply Chain Efficiency (Software)
C3.ai (AI)
Palantir (PLTR)
Snowflake (SNOW)
BT
SA's Cullen Roche wrote that the risk of deflation is now greater than that of prolonged inflation.