Bavarian Nordic smallpox vaccine gets EMA panel nod for expanded use in preventing monkeypox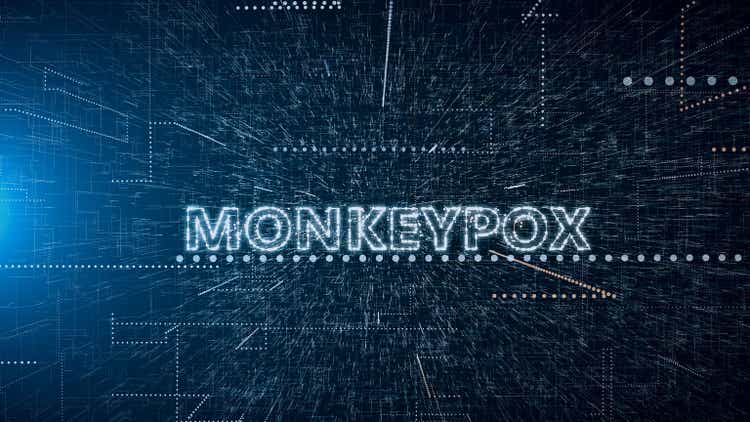 A committee of the European Medicines Agency (EMA) recommended the expanded approval of Bavarian Nordic's (OTCPK:BVNKF) (OTCPK:BVNRY) smallpox vaccine Imvanex for use in preventing monkeypox.
The Denmark-based company's smallpox vaccine MVA-BN is sold as Jynneos in the U.S., as Imvanex in Europe, and under the name Imvamune in Canada. The vaccine was already approved for use against monkeypox in the U.S. and Canada.
The EMA's Committee for Medicinal Products for Human Use's (CHMP) recommendation will be referred to the European Commission (EC) for final approval shortly, the company noted.
"While we have already supplied our vaccine to many European countries during the current monkeypox outbreak, including supplies to the joint EU stockpile facilitated by the European Health Emergency Preparedness and Response Authority (HERA), the extension of the label will help to improve access to the vaccine throughout Europe and strengthen the future preparedness against monkeypox," said Bavarian President, and CEO Paul Chaplin.
The company said data supporting the positive opinion was submitted upon request from EMA's Emergency Task Force following the monkeypox outbreak in several countries.
The U.S., EU, U.K., Canada and several countries have signed contracts with the company to secure doses of the vaccine.
Other companies which are developing smallpox and similar vaccines are: Emergent BioSolutions (EBS), which makes the smallpox vaccine ACAM2000; Chimerix (CMRX); GeoVax Labs (GOVX); and Tonix Pharmaceuticals (TNXP).