AT&T sheds another 3% as Barclays hits sidelines, noting execution risk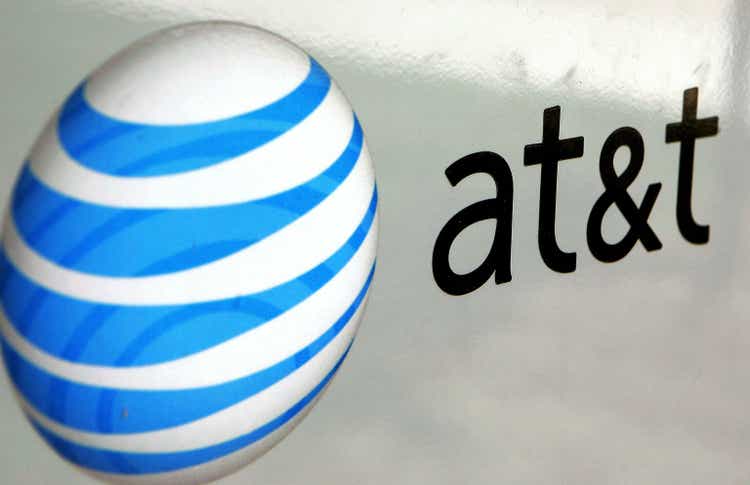 AT&T (NYSE:T) is 2.6% lower, dropping for a second day following an earnings report where cash flow concerns raised fears in its dividend-focused investor base - and Barclays is moving to a neutral stance, noting some valuation gaps closing and the prospect of new concerns about management.
Analyst Kannan Venkateshwar downgraded AT&T (T) to Equal Weight, noting that the company posted some strong subscriber growth but highlighting the irony that "the higher these numbers are, the more difficult it becomes to extrapolate and higher the chances become of a steep reversal at some point due to industry saturation."
Meanwhile, he pointed out that AT&T cut business wireline EBITDA guidance along with reducing free cash flow expectations (and citing "squishy" visibility) even in the face of higher unit and pricing growth and a related boost of service revenue growth expectations by $700M-$800M.
"This backdrop isn't helpful when the biggest pushback against AT&T has been execution credibility and now the company has cut guidance within 4 months of giving it," Venkateshwar said. After a couple of years of trying to change that narrative, "AT&T seems to be back in the same place that it started with respect to concerns about its dividend sustainability and management credibility."
AT&T (T) has closed the valuation gap with Verizon (VZ), significantly outperforming that rival as well as the market this year, and while there's still a "comfortable" cushion on the dividend, its yield may stay "higher for longer" if numbers keep getting revised lower, he said.
That's the basis for expecting market outperformance to moderate. He's set a price target at $20, now implying 8% upside.
Meanwhile, while consumer credit concerns are showing up relatively early in the macro cycle for cable and telecom names, Venkateshwar believes T-Mobile (TMUS) trends may have "a bit more buffer both on the growth and consumer risk front" compared to the others.
For more, dig into AT&T's (T) earnings call presentation, and Seeking Alpha's transcript of Thursday's earnings call.