PPG posts 'unexpected' Q2 earnings beat but guides Q3 below consensus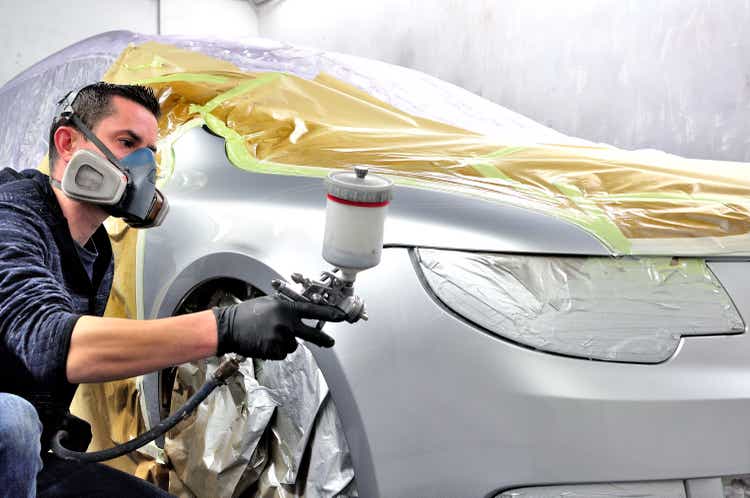 PPG Industries (NYSE:PPG) +4.2% in early trading on Friday after beating Q2 earnings expectations and posting record quarterly revenues of $4.7B, 8% higher than a year earlier.
Q2 net income edged 3% higher to $443M, or $1.86/share, from $431M, or $1.80/share, in the year-ago quarter, with organic sales growth of 8%, driven by higher selling prices, which are up by 15% on a two-year stack basis.
Q2 net sales by segment: Performance Coatings +7% Y/Y to $2.93B, as sales volumes dropped 4% and selling prices increased 11%; Industrial Coatings +9% to $1.76B, as sales volumes fell 3% while selling prices rose 14%.
The company finished Q2 with order backlogs totaling more than $200M, primarily in automotive refinish and aerospace coatings, "significantly higher than historical trends."
According to Bloomberg, BMO analyst John McNulty said he expects the stock to move higher following PPG's (PPG) "unexpected beat" and "solid outlook."
But for Q3, PPG (PPG) issued downside adjusted EPS guidance of $1.75-$2.00 vs. $2.03 analyst consensus estimate, forecasting aggregate sales volumes flat to down by a low-single-digit percentage Y/Y.
"Although still somewhat challenging, raw material and logistics availability improved throughout the quarter, and we are already experiencing further improvement" in Q3," CEO Michael McGarry said.
In this year's H2, PPG (PPG) said it expects its automotive original equipment manufacturer OEM and aerospace coatings businesses "will deliver strong growth due to large current supply deficits and low inventories in these end-use markets. Importantly, we expect that our sequential quarterly momentum on operating margin improvement will continue in [Q3] as we work back to our historical margins, and our adjusted earnings will increase on a year-over-year basis."
PPG's (PPG) stock price return shows a 25% YTD decline and a loss of 20% during the past year.