Communications stocks lag for week, dragged by Snap, telecoms
Jul. 23, 2022 1:03 PM ET
Netflix, Inc. (NFLX), BILI, SNAP, VZ
SPY, NTES, T, TEF, MTCH, PINS, SE, XLC
By:

Jason Aycock,

SA News Editor
5 Comments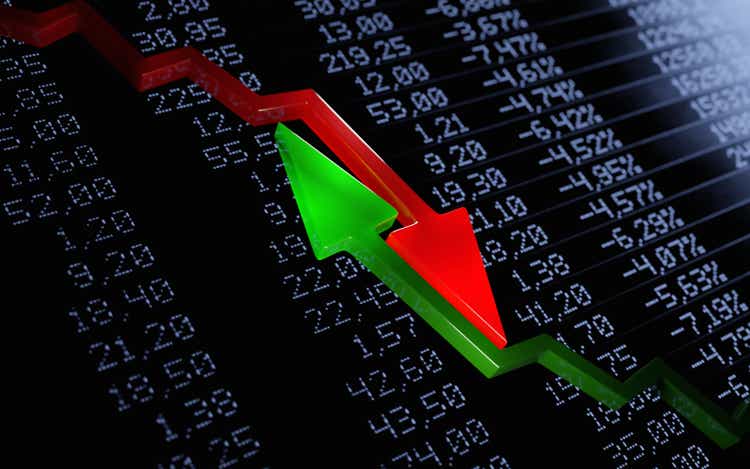 The broader stock market pulled off another week in positive territory - but many Communications names weren't there with it, dragged down Friday by disappointing earnings reports that tanked key stocks and saw their peers trade down in sympathy.
The Communication Services Select Sector SPDR Fund (XLC) rose about 1% for the week, though its constituents are heavily weighted toward the "ad duopoly" of Meta and Google and some other large names like Netflix. Communication Services as a sector, though, fell 1.2% for the week, worst among the 11 S&P 500 sectors.
The S&P 500 rose a solid 2.5% in that period, with the SPDR S&P 500 Trust ETF (SPY) up 2.6%.
And it was Netflix (NASDAQ:NFLX) giving that lift to the XLC fund, topping all large-cap gainers in the sector with a boost of 16.6%. The stock had risen for seven straight sessions (gaining 30.6% in the process) before breaking that streak Friday with a slight decline; it drew some extra buyer power from a second-quarter earnings report where it didn't lose as many subscribers as expected, and forecast a return to user growth.
Southeast Asian online/gaming names - volatile stocks in recent months - dominated the rest of the large-cap gainers. Bilibili (NASDAQ:BILI) jumped nearly 12% for the week, with a couple of sessions where it rose more than 6%. Three solid gains this week led Sea Limited (SE) to a full-week boost of 11.8%. And NetEase (NTES) rose 10% for the week, and got a particular lift from a report that a delayed Chinese release of Diablo Immortal was getting close.
The weekly losers' list was dominated by a Friday earnings bloodbath - and that was led far and away by Snap (NYSE:SNAP), which slid 27% over the weeklong span, with a 39% drop coming on Friday, after Thursday afternoon earnings showed the company missed on revenues and declined to offer an outlook for the third quarter.
Pinterest (PINS) was the third-worst performer among large-cap Communications stocks, and it went as Snap did, sliding 11.2% for the week (but with a 13.5% decline on Friday alone, in the wake of Snap's report).
The other story of the week (and Friday) was telecom earnings. The second-worst loser among big Communications stocks was Verizon (NYSE:VZ), down 12.9% for the week due largely to Friday's earnings report where it cut back guidance, sending the stock to a five-year low. And AT&T (T) made the list, falling 10.6% for the week after its own report featured a note that consumers were delaying paying their bills and a cutback on free cash flow expectations for this year.
The top five gainers over the past five sessions among large-cap Communication Services stocks and larger ($10B market cap or more):
The five worst performers over the past five sessions among large-cap Communication Services stocks and larger ($10B market cap or more):