Bavarian Nordic monkeypox vaccine Imvanex gets approval in EU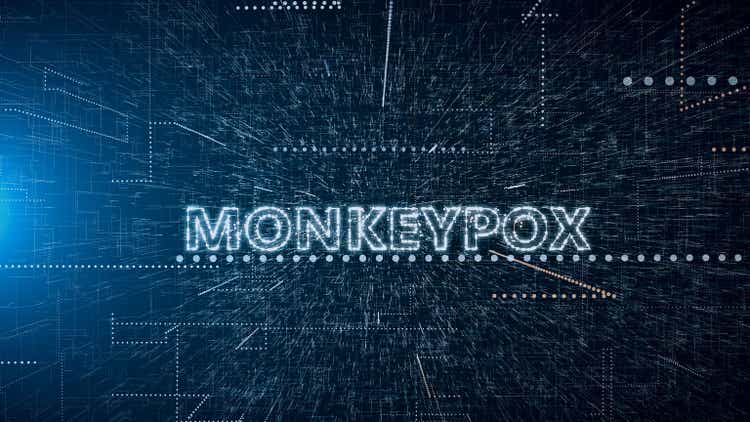 The European Commission (EC) approved the expanded use of Bavarian Nordic's (OTCPK:BVNKF) (OTCPK:BVNRY) smallpox vaccine Imvanex for use in preventing monkeypox and disease caused by vaccinia virus.
The Denmark-based company's stock rose +4.73% to DKK349.8 on July 25, on the Copenhagen Stock Exchange where it trades under the ticker BAVA. In the past 2 months the stock has risen ~128%.
The EC approval follows positive opinion issued by a panel of the European Medicines Agency (EMA) last week, recommending extending the marketing authorization of the vaccine for monkeypox.
"The development of IMVANEX was made possible through significant investments from the U.S. government for the past two decades, leading the way for other governments to develop plans and prioritize for the future to protect their citizens against public health threats," said Bavarian President, and CEO Paul Chaplin.
The company's smallpox vaccine MVA-BN is sold as Imvanex in Europe, as Jynneos in the U.S., and under the name Imvamune in Canada. The vaccine was already approved for use against monkeypox in the U.S. and Canada.
On July 23, the World Health Organization (WHO) designated the current monkeypox outbreak a public health emergency of international concern (PHEIC) — the agency's highest level of warning, previously issued for the COVID-19 and Ebola.
The current outbreak has caused over 16,000 cases across 75 countries. As of July 22, there were 2,891 cases in the U.S., as per the U.S. CDC.
Other companies , which are developing smallpox and similar vaccines are: Emergent BioSolutions (EBS) which makes the smallpox vaccine ACAM2000; Chimerix (CMRX). Meanwhile, companies such as GeoVax Labs (GOVX), SIGA Technologies (SIGA), and Tonix Pharmaceuticals (TNXP) are developing therapies for monkeypox.