Monkeypox plays take off as WHO sounds alarm over current outbreak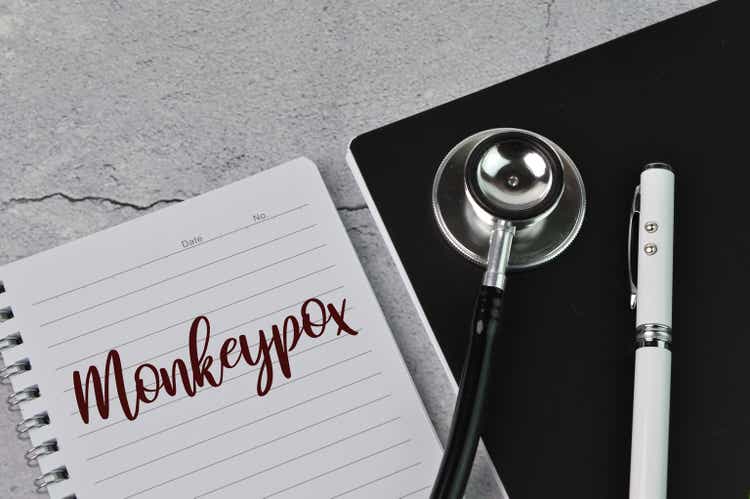 The companies offering solutions to monkeypox are on the rise in the pre-market after The World Health Organization classified the current outbreak of the rare viral disease as a public health emergency of international concern (PHEIC) on Saturday.
Notable gainers include monkeypox vaccine developers, Bavarian Nordic (OTCPK:BVNKF) (OTCPK:BVNRY), Chimerix (CMRX), and Emergent Biosolutions (EBS).
Developers of therapeutics for monkeypox, GeoVax Labs (GOVX), SIGA Technologies (NASDAQ:SIGA), and Tonix Pharmaceuticals (TNXP), are also trading sharply higher along with Monkeypox test developer Co-Diagnostics (CODX).
PHEIC designation which was previously issued for the COVID-19 pandemic and Ebola, is WHO's highest level of warning, and it reflects a public health risk requiring a coordinated global response.
"We have an outbreak that has spread around the world rapidly through new modes of transmission, about which we understand too little, and which meets the criteria" for a public health emergency, the Director-General of the WHO, Tedros Adhanom, told reporters on Saturday.
Monkeypox, usually found in Africa, has led to more than 16,000 cases across 75 countries. According to reports, almost all cases outside Africa have occurred among men who have sex with men.
Danish biotech Bavarian Nordic (OTCPK:BVNKF), which announced the European approval of its monkeypox vaccine on Monday, raised its 2022 financial guidance last week to reflect the supply contracts for the shot.