Kremlin says Nord Stream 1 turbine to be installed but volumes unclear
Jul. 25, 2022 7:30 AM ET
The United States Natural Gas ETF, LP (UNG), OGZPY
FCG, UNL, BOIL, KOLD, UGAZF, DGAZ, SIEGY
By:

Carl Surran,

SA News Editor
3 Comments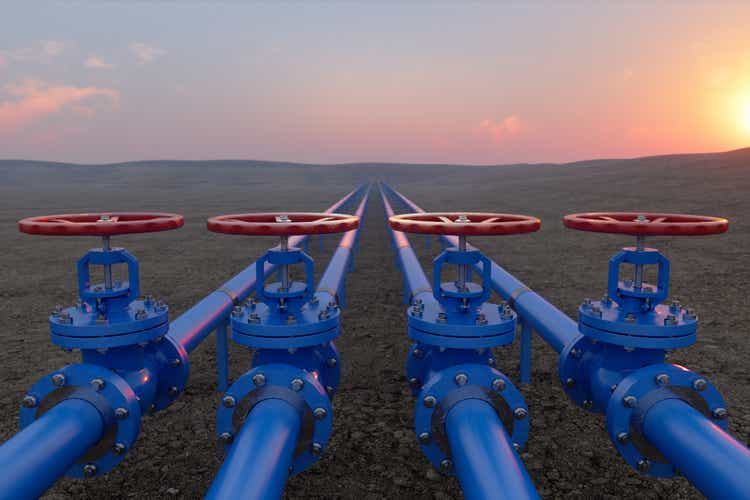 A repaired gas turbine will be installed in the Nord Stream 1 pipeline from Russia to Germany once it is returned after maintenance, and natural gas will then be supplied in "corresponding volumes," the Kremlin said on Monday, according to Reuters.
The Russian statement follows a report from the Kommersant newspaper that Siemens (OTCPK:SIEGY), which had serviced the turbine in Canada, had handed over Canadian documentation to Gazprom (OTCPK:OGZPY) that would allow its return.
Gazprom (OTCPK:OGZPY) resumed supplies via Nord Stream 1 last week after 10 days of maintenance, but only at 40% of the pipeline's capacity.
The lack of clarity on future volumes has sent European natural gas prices edging higher Monday.
ETFs: (NYSEARCA:UNG), (UGAZF), (DGAZ), (BOIL), (FCG), (KOLD), (UNL)
German gas inventories are now at 65.9% and are back on a "proper path" to a 75% level by September 1, federal network agency BNetzA said.
European Union countries are weighing revisions to a plan for reducing demand for gas through the winter, after governments including Spain and Portugal demanded more flexibility.
The E.U. proposed a plan last week for member states to cut gas usage by 15% until March.