Senate Democrats likely to lay out case for marijuana legalization at Tuesday hearing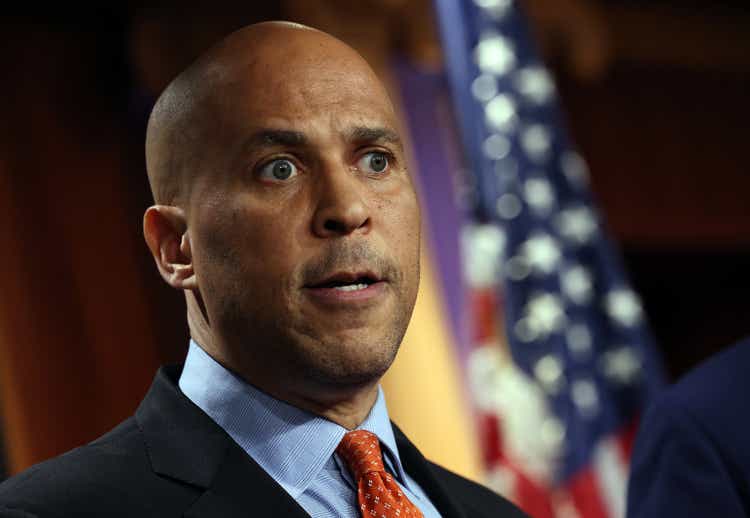 Just days after Senate Democrats introduced legislation that would legalize marijuana on the federal level, a Senate Judiciary Committee subcommittee will hold a hearing the afternoon of July 25 to discuss it.
The Subcommittee on Criminal Justice and Counterterrorism will convene Tuesday at 230p ET with the hearing titled "Decriminalizing Cannabis at the Federal Level: Necessary Steps to Address Past Harms." The subcommittee is chaired by Sen. Cory Booker (D-N.J.).
Besides removing cannabis as a Schedule I controlled substance, the Cannabis Administration and Opportunity Act (CAOA) would expunge prior federal marijuana convictions, allow states to set their own cannabis laws, and provide grants for marijuana small businesses.
The bill's introduction came just in advance of the Senate's August recess, which begins the end of the day on Aug. 5. Senate Majority Leader Chuck Schumer (D-N.Y.) had promised the introduction prior to the recess. The Senate won't be back in session until Sept. 6. That's important.
Democrats are likely to want to try and get the CAOA passed in advance of the mid-term elections on Nov. 8. Democrats are in danger of losing a majority in both the Senate and the House, and if that were to happen, CAOA wouldn't likely have a chance of passage -- at least as currently drafted.
The danger is much more significant in the House compared to the Senate, according to fivethirtyeight.com's Nate Silver. His current model shows Republicans having an 87% change of taking over the House, while the Senate is a toss-up.
So, Senate Democrats have a relatively brief period to negotiate with Republican counterparts -- and even some of their own members who need convincing -- to have a reasonable chance of seeing CAOA signed into law.
In all likelihood, Democrats will need 60 votes to have any chance of CAOA seeing the light of day. That's because Senate rules require 60 votes to first end debate on a bill before a vote on the bill itself can take place where only a simple majority is required.
The version of CAOA that will be debated is likely to be significantly different for this reason. Probable sticking points are provisions on criminal expungements, cannabis taxation, and preferential treatment for federal loans for cannabis businesses for those harmed under the nation's drug war.
Multi-state operators: Cresco Labs (OTCQX:CRLBF); Columbia Care (OTCQX:CCHWF); Trulieve Cannabis (OTCQX:TCNNF); Green Thumb Industries (OTCQX:GTBIF); Curaleaf Holdings (OTCPK:CURLF); MedMen Enterprises (OTCQB:MMNFF); Acreage Holdings (OTCQX:ACRHF); Ayr Wellness (OTCQX:AYRWF); Verano Holdings (OTCQX:VRNOF); and Jushi Holdings (OTCQX:JUSHF).
Canadian cannabis names: Canopy Growth (CGC), Tilray (TLRY), Aurora Cannabis (ACB), HEXO Corp. (HEXO), Sundial Growers (SNDL), OrganiGram Holdings (OGI), and Cronos Group (CRON).
Cannabis-related ETFs, AdvisorShares Pure Cannabis ETF (YOLO), Amplify Seymour Cannabis ETF (CNBS), ETFMG Alternative Harvest ETF (MJ), AdvisorShares Pure US Cannabis ETF (MSOS), and Global X Cannabis ETF (POTX).
CAOA also does not include any language related to access to the U.S. banking system for legal cannabis businesses. The SAFE Banking Act has passed the House, and its main House sponsor, Rep. Ed Perlmutter, has urged passage of companion legislation in the Senate.