Copper Mountain slides as full-year production guidance cut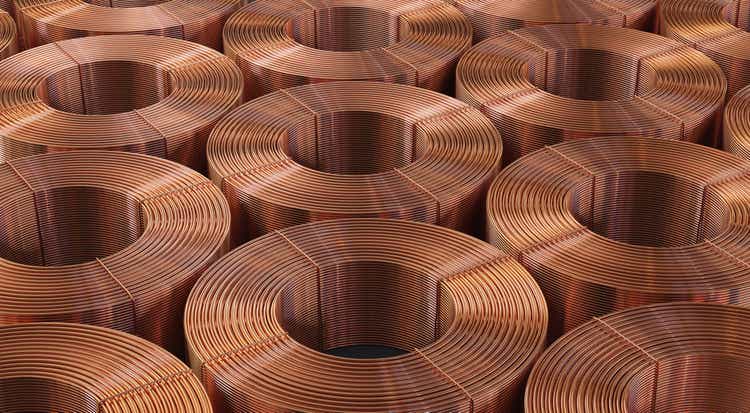 Copper Mountain Mining (OTCPK:CPPMF) -4.4% in Monday's trading after plunging as much as 12% following the release of Q2 results and cutting its copper production guidance for the full year to 65M-75M lbs.
Q2 adjusted basic EPS was C$0.02/share on revenues of C$59.1M, down 59% Y/Y and well below expectations; adjusted EBITDA fell 78% to C$16.1M, and cash flow from operations collapsed by 90% to C$9M.
Q2 copper production plunged 74% Y/Y to 13,251 lbs, with all-in sustained cost doubling to $3.65/lb, and gold output fell 22% to 5,069 oz, citing labor problems including high COVID-19 workforce absences for the lower production and higher costs.
Copper Mountain (OTCPK:CPPMF) said it expects H2 production will come in considerably higher than H1 as it begins to mine from higher grade ore from Phase 4 of the Copper Mountain main pit in July.
Copper Mountain Mining (OTCPK:CPPMF) has suffered some operational problems at its Copper Mountain mine, but "the market is ignoring this growth story," Peter Arendas wrote in a bullish analysis posted earlier this year on Seeking Alpha.