Walmart stock slides after slashing profit outlook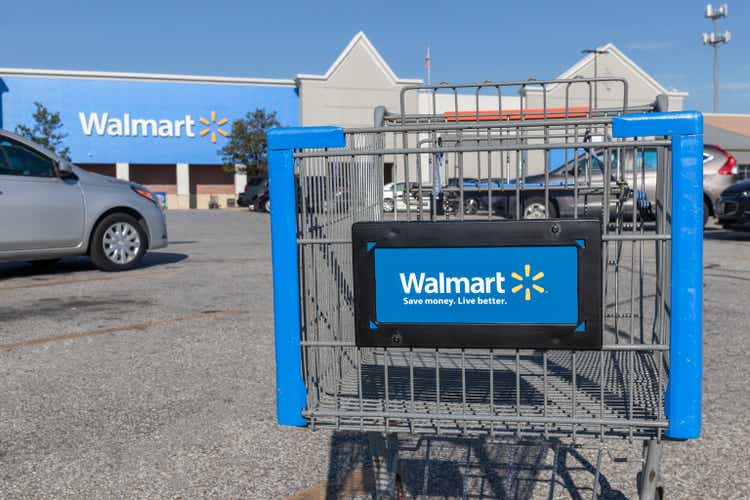 Walmart (NYSE:WMT) stock slumped in Monday's extended session after cutting guidance amid persistent inflation and inventory issues.
The Arkansas-based retail giant now expects operating income for the second-quarter and full-year to decline 13% to 14% and 11% to 13%, respectively. Meanwhile, adjusted earnings per share is now expected to fall 8% to 9% and 11% to 13%, over the same respective periods. The company had forecast EPS to be "flat to up slightly" for the second quarter and to decrease only 1% for the full year when it reported in May.
"The increasing levels of food and fuel inflation are affecting how customers spend, and while we've made good progress clearing hardline categories, apparel in Walmart U.S. is requiring more markdown dollars," CEO Doug McMillon said. "We're now anticipating more pressure on general merchandise in the back half."
In addition to the markdown impact as the retailer, the company expects a $1.8B headwind in the second half of the year from currency fluctuations. The negative inventory and profit indicators from Walmart (WMT) rattled the entire retail sector alongside Target (TGT) in May. In after hours trading, a similar ripple effect impacted much of the retail space with names like Target, TJX Companies (TJX), and Costco (COST) falling sharply in sympathy with Walmart as inventory concerns are by no means a Walmart-specific concern.
However, the company is paradoxically set to benefit from a consumer trade-down, motivating a raised sales forecast. Net sales growth for the second quarter and full year are now expected to reach about 7.5% and 4.5%, respectively. The company had previously expected "over 5%" and 3.5% for the same time periods in May.
"Food inflation is double digits and higher than at the end of Q1," a press release issued alongside the guidance cut explained. "Customers are choosing Walmart to save money during this inflationary period, and this is reflected in the company's continued market share gains in grocery."
Comp sales for the retailer ex-fuel are expected to grow 6%, excluding fuel for the second quarter from a prior estimate of 4% to 5% growth. However, as McMillon noted, the market share gains in grocery and consumables is negatively impacting gross margin rate.
Back to school sales were also cited as a bright spot, allowing for strong sales to flow through into the fall. However, the lower margins and profit concerns overshadowed any positivity on sales trends into Monday's after hours trading.
Shares of the Bentonville-based retailer fell 8.8% shortly after posting the pessimistic outlook.
Read more on the key details of the forecast.