General Motors Non-GAAP EPS of $1.14 misses by $0.18, hit by supply chain issues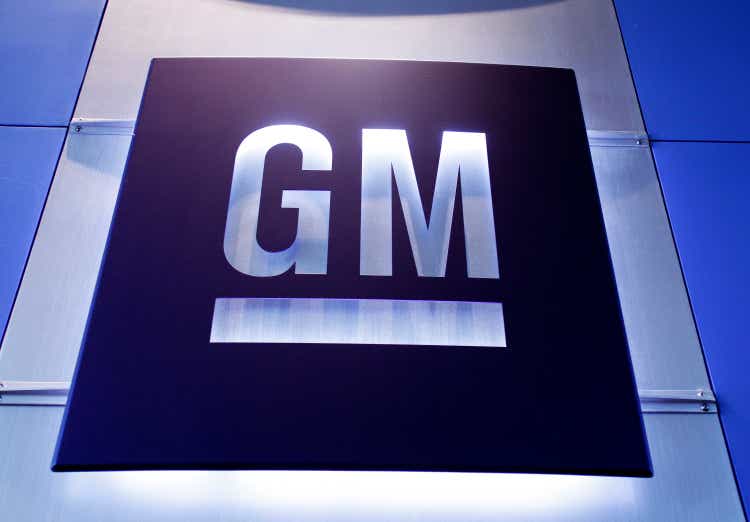 General Motors press release (NYSE:GM): Q2 Non-GAAP EPS of $1.14

misses by $0.18

.
Revenue of $35.76B (+4.6% Y/Y)

beats by $1.41B

.
The results "reflect the impacts of the supply chain disruptions we experienced, especially in June," GM said.
Shares are

down 0.5%

premarket.
FY2022 Outlook: Net income of between $9.6B and $11.2B; EBIT-adjusted between $13B and $15B; EPS-diluted of between $5.76 and $6.76, and EPS-diluted-adjusted of between $6.50 and $7.50 vs. consensus of $6.94; Net automotive cash provided by operating activities guidance range of between $16B and $19B, and adjusted automotive free cash flow guidance range of between $7B and $9B.
"We have been operating with lower volumes due to the semiconductor shortage for the past year, and we have delivered strong results despite those pressures," CEO Mary Barra said.
The company is also cutting back on new hires.
"There are concerns about economic conditions, to be sure," Barra said. "That's why we are already taking proactive steps to manage costs and cash flows, including reducing discretionary spending and limiting hiring to critical needs and positions that support growth."
"We have also modeled many downturn scenarios and we are prepared to take deliberate action when and if necessary."