3M edges past Q2 earnings estimates, plans healthcare spinoff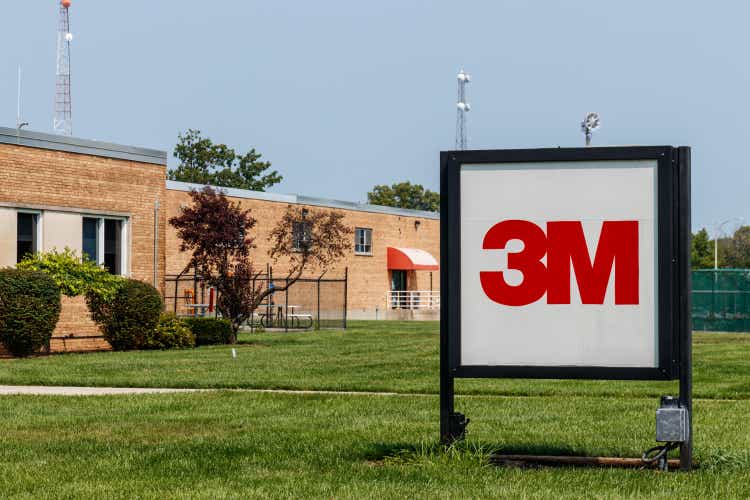 3M (NYSE:MMM) +4.2% pre-market on Tuesday after narrowly beating Q2 adjusted earnings estimates and announcing a planned spinoff of its healthcare business that will create two public companies.
The company said the new 3M will be a global material science company serving a range of industrial and consumer markets, while the health care company will focus on wound care, healthcare IT, oral care and biopharma filtration, with the spinoff expected to be completed by year-end 2023.
"New 3M" amassed $26.8B in revenues in 2021, while the healthcare business totaled $8.6B in sales; New 3M plans to retain a 19.9% stake in the healthcare business, which will be monetized over time.
Q2 total sales fell 3% Y/Y to $8.7B, and organic sales growth improved 1%, weighed by the impact of China's COVID-related lockdowns, a decline in disposable respirator demand, and foreign currency headwinds due to strength of U.S. dollar.
Q2 operating cash flow fell 40% Y/Y to $1.1B, while adjusted free cash flow fell 41% to $1B.
The company cut its full-year guidance for adjusted EPS to $10.30-$10.80 from $10.75-$11.25 previously, in line with $10.50 analyst consensus estimate, and now expects sales growth to decline by 0.5%-2.5%, or ~$34.5B-$35.2B, compared with its prior outlook for positive growth of 1%-4% and previous consensus of $35.4B.
"We updated our adjusted full-year expectations largely due to the strength of the U.S. dollar and uncertain macroeconomic environment," CEO Mike Roman said.
3M (MMM) also said its Aearo Technologies subsidiary has voluntarily filed Chapter 11 bankruptcy proceedings, to help establish a $1B trust funded by 3M to resolve claims related to Combat Arms Earplugs Version 2.
3M's (MMM) stock price return shows a 24% YTD loss and a 33% decline during the past year.