Corning Q2 highlighted by Optical Communications sales growth, Q3 outlook below consensus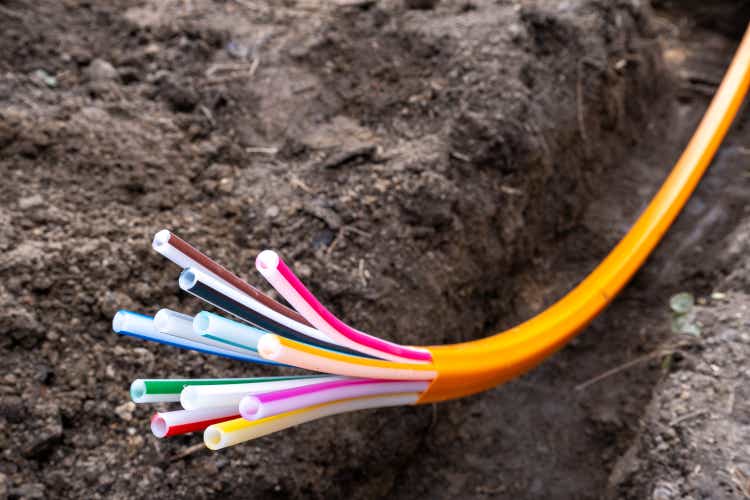 Corning (NYSE:GLW) trades in red in premarket trade after its Q3 estimates are seen below consensus estimates while FY estimates are also pegged below estimates.
Core sales of $3.76B (+7% Y/Y) were led by 22% Y/Y growth and 10% Q/Q increase

in Optical Communications to $1.3B.

Display Technologies sales were down 6% Y/Y to $878M led by declining volume in line with the market and lower panel maker utilization.
In Specialty Materials, sales of $485M were in-line with a strong Q2; Environmental Technologies sales dropped 13% to $356M; Life Sciences sales stood at $312M, consistent Y/Y and up slightly sequentially; Hemlock and Emerging Growth Businesses sales surged 45% Y/Y to $418M.
The company also delivered $440M of free cash flow in the quarter and improved profitability sequentially; total first-half free cash flow stood at $611M.
"Although three of our significant demand drivers – panel maker utilization, automotive production, and smartphone sales – were down, we achieved high-single digit growth through "More Corning" content opportunities and by capitalizing on secular trends in optical and solar," chairman & CEO Wendell P. Weeks commented.
Core gross margin and core operating margin expanded 90 basis points and 120 basis points, respectively, from Q1 of 2022 led by benefits of earlier announced companywide pricing actions.
Of the 14 Wall Street Analysts covering the stock, 6 have assigned a Strong Buy while 5 rate it a Hold.
SA Contributor Gen Alpha recently wrote, "Corning: A Sleeper Gem To Own For The Next 10+ Years"
While in past 6-months trading, the stock lost 2.3% it gained 5.6% in past 1-month; Quant rating for the stock stands at Hold.