Shopify down 12% on report it will lay off 10% of its workforce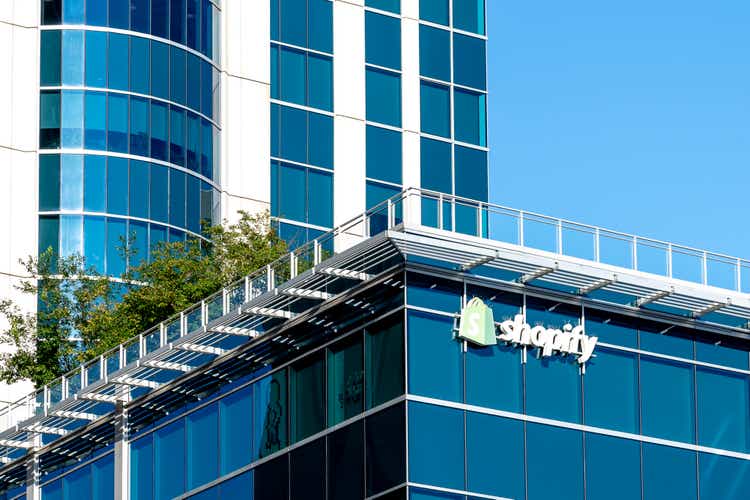 In an internal memo cited by Wall Street Journal, Shopify (NYSE:SHOP) indicated that it plans to cut ~1K jobs or 10% of its global workforce across all its divisions as it pulls back on e-commerce growth forecasts it

had seen amidst the pandemic.

Layoffs will occur mostly in recruiting, support and sales units. "We're also eliminating over-specialized and duplicate roles, as well as some groups that were convenient to have but too far removed from building products," founder & CEO Tobi Lütke commented.
Consumers have now resorted to old shopping habits and thus online orders have eased, hampering the company's growth; it now expects revenue growth to slow this year.
Q2 earnings are scheduled for July 27, 2022; In the past six months, the stock has eroded 59% in trading and 22 of the 46 Wall Street analysts covering the stock rate it a Hold while 19 have assigned a Strong Buy rating taking the average rating to "Buy" for the stock.
In February 2022 when the stock traded at $62.62, Quant Rating stood at Strong Sell continuing to be at the same till date.
See latest Earnings Estimates here.
The job cuts are the first big layoffs the company has announced since Mr. Lütke started the company in 2006 and also among the largest so far in a flurry of layoffs and hiring freezes amongst technology companies.
Shopify workforce multiplied 5 times to 10K in 2021 from 1.9K in 2016 led by the booming business; it also saw annual revenue growth of 86% in 2020 and 57% in 2021; however latest Q1 of 2022 earnings indicated a dull phase.
The company is offering 16 weeks of severance to the laid-off workers, plus one week for every year of service.