Biogen/Ionis ALS therapy tofersen gets FDA priority review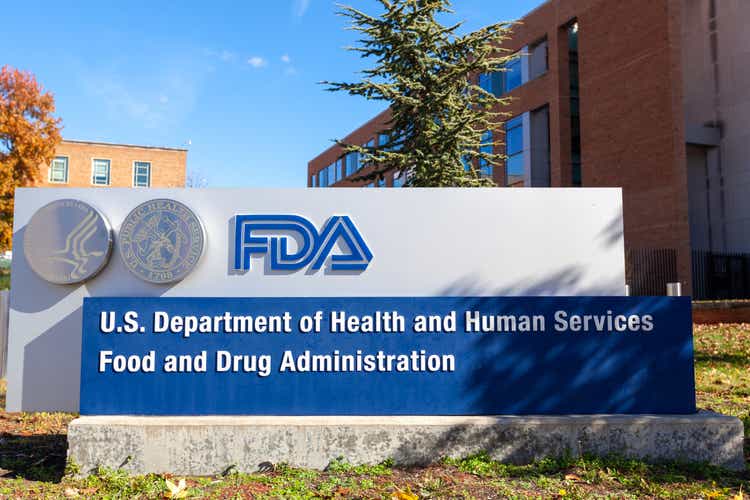 The U.S. Food and Drug Administration (FDA) granted priority review to Biogen's (NASDAQ:BIIB) and Ionis' (NASDAQ:IONS) tofersen to treat patients with superoxide dismutase 1 (SOD1) amyotrophic lateral sclerosis (ALS).
The FDA accepted the company's New Drug Application (NDA) application and is expected to make a decision by Jan. 25, 2023. Under priority review, the FDA's goal is to take action within six months, compared to 10 months under standard review.
Biogen said the FDA plans to hold an Advisory Committee meeting to discuss the NDA but the date was not a yet determined.
The company noted that the NDA included data from a phase 1 trial in healthy volunteers, a phase 1/2 study, a phase 3 trial called VALOR and the open label extension (OLE) study.
"If approved, tofersen will be the first treatment to target a genetic cause of ALS and we hope this will pave the way for further advances in this relentless disease," said Priya Singhal, head of Global Safety and Regulatory Sciences and interim head of R&D at Biogen.
The company said it is seeking approval of tofersen under the FDA's accelerated approval pathway, based on the use of neurofilament as a surrogate biomarker that is reasonably likely to predict clinical benefit. Neurofilament are proteins found in healthy neurons and if they increase in blood and cerebrospinal fluid it may suggest damage to neurons, thus becoming a marker of neurodegeneration.
ALS is a progressive nervous system disorder affecting nerve cells in the brain and spinal cord, leading to loss of muscle control. SOD1 ALS is caused due to mutations in the SOD1 gene. According to the company, SOD1-ALS is a rare genetic form of ALS that affects ~330 people in the U.S.
Biogen said that in ALS, higher levels of neurofilaments have been found to predict more rapid decline in clinical function and shortened survival.
In June, Biogen reported 12-month data from the phase 3 VALOR study of tofersen which showed that earlier initiation of the drug slowed decline in clinical and respiratory function, among other things, in patients with ALS.
Tofersen was licensed by Biogen (BIIB) from Ionis (IONS) in 2018.