Bausch + Lomb started as outperform at RBC on investments, ophthalmology portfolio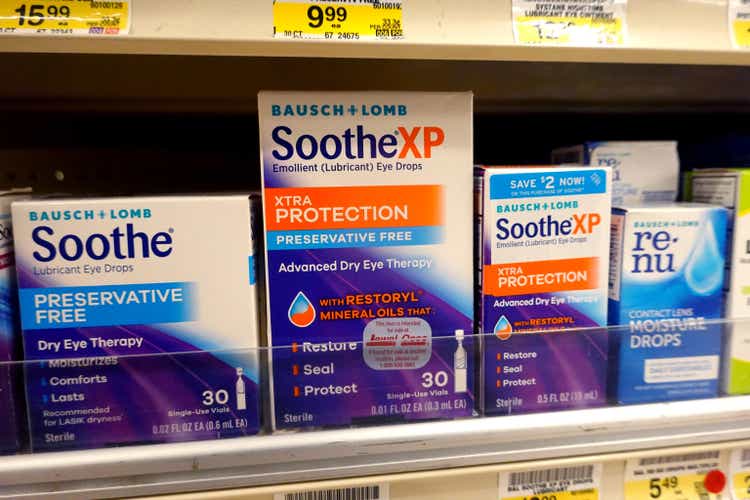 RBC Capital Markets has initiated Bausch + Lomb (NYSE:BLCO) with an outperform rating citing investments in the company and its broad portfolio of ophthalmology products.
The firm has a $22 price target (~37% upside based on Monday's close).
Analyst Douglas Miehm said that the more than $2B invested in the company since 2018 has led to successful new product launches and improving margins.
He added he sees the company gaining market share in high growth areas, mentioning SiHy daily contact lens and new drug launches in its prescription portfolio as examples.
B+L (BLCO) has advantages from name recognition and limited competition in many areas it operates. Miehm mentioned that the company will benefit from tailwinds including an aging population, increasing time in front of screens, rise in diabetes worldwide, and higher rates of myopia, dry eye and age-related macular degeneration.
Miehm conceded that shares may be volatile in the short-term as investors await the results of a Xiafan patent ruling from Bausch Health Companies (BHC) as it could delay or prevent a follow-on offering for B+L (BLCO).
Earlier in July, B+L reaffirmed its fiscal 2022 guidance.