Upstart, Affirm, SoFi, Blend Labs, other fintech stocks drop as Fed decision nears
Jul. 26, 2022 3:36 PM ET
Upstart Holdings, Inc. (UPST), AFRM, SOFI, BLND
TREE, LC, PYPL, SQ, HOOD
By:

Max Gottlich,

SA News Editor
3 Comments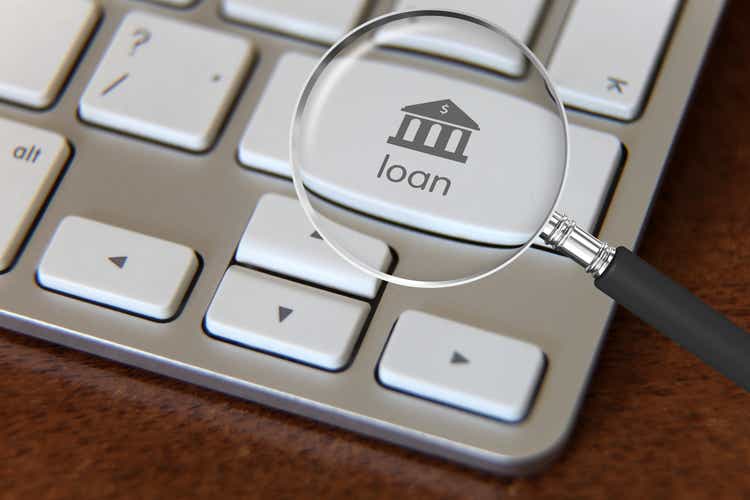 Fintech stocks such as Affirm (NASDAQ:AFRM), Upstart (NASDAQ:UPST), SoFi Technologies (NASDAQ:SOFI) and Blend Labs (NYSE:BLND) are getting knocked lower in Tuesday afternoon trading ahead of the Federal Reserve's Federal Open Market Committee interest rate decision on Wednesday.
Looking at price action among major fintech names, Block (SQ) -7.5%, LendingClub (LC) -3.6%, Upstart (UPST) -8.3%, Affirm (AFRM) -11.6%, SoFi (SOFI) -5.1%, PayPal (PYPL) -5.9%, Robinhood Markets (HOOD) -5.3% and LendingTree (TREE) -5.7% are all dipping as of around 3:35 p.m. ET as increasingly poor economic data spooks traders.
Since the beginning of 2022, fintechs have been hit hard in the wake of a rising interest rate environment as well as deteriorating financial conditions and mounting recession fears, as seen in this chart.
So, the FOMC's decision will be closely watched among fintech speculators, as a bigger than expected rate hike could bode poorly for those companies because funding/borrowing costs would further rise. Markets are expecting the Fed's policymaking arm to lift the policy rate by 75 basis points, which is well above the standard increment of 25 bps.
That in combination with a slowing economy may potentially fuel increased loan losses for companies like Buy Now, Pay Later lender Affirm (AFRM).
As the Fed has already increased its benchmark lending rate by 175 bps so far this year, consumer lending platform Upstart (UPST), for example, decided to reduce its full-year revenue outlook as it struggles to transfer loans originated on its balance sheet to funding partners.
SoFi (SOFI), another consumer lending platform, earlier raised the interest rate on its Checking & Savings account to 1.80% in a move that will benefit the consumer, but will also increase the company's deposit costs.
Overall, the stock market is moving lower with growth under pressure.