Ameriprise Financial Q2 earnings beat on rising yields, Wealth Management unit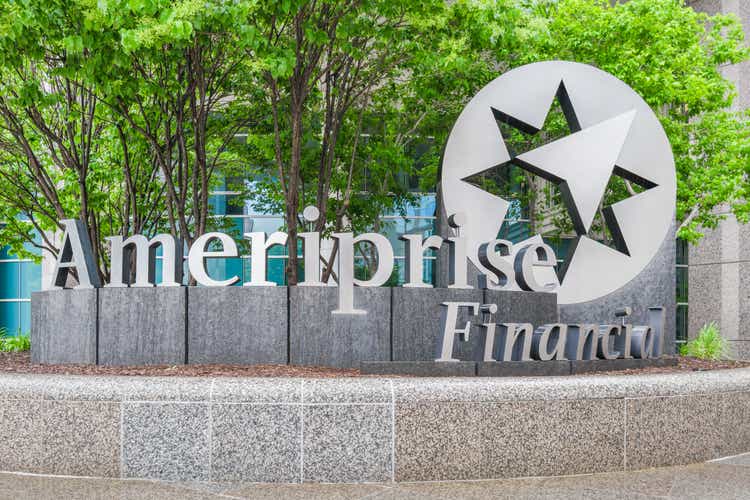 Ameriprise Financial's (NYSE:AMP) better than expected Q2 earnings on Tuesday were strengthened by organic growth in its Advice & Wealth Management business as well as a rising interest rate environment.
Adjusted EPS of $5.81 at June 30 exceeded the average analyst estimate of $5.56 and climbed from $5.27 at June 30, 2021
Similarly, net revenue of $3.5B topped the consensus of $3.41B and increased from $3.4B in Q2 of last year.
Management and financial advice fees were $2.28B in Q2, up 1% from the year-ago quarter.
Its Advice & Wealth Management segment saw pretax adjusted operating margin of 23.9% in Q2, up from 21.4% in Q2 2021.
Expenses decreased to $2.6B in Q2 vs. $2.7B in in Q2 2021.
Q2 net investment income of $287M rose from $278M in Q2 2021.
Assets under management and assets under administration totaled $1.17T, down 3% from Q2 2021, as market depreciation more than offset net inflows.
During Q2, the company said it has returned $600M of capital to shareholders and remains on track to return 90% of operating earnings during 2022.
Earlier, Ameriprise Financial declared a quarterly dividend of $1.25.