Equity Residential lifts year guidance after strong Q2 earnings, rising rental income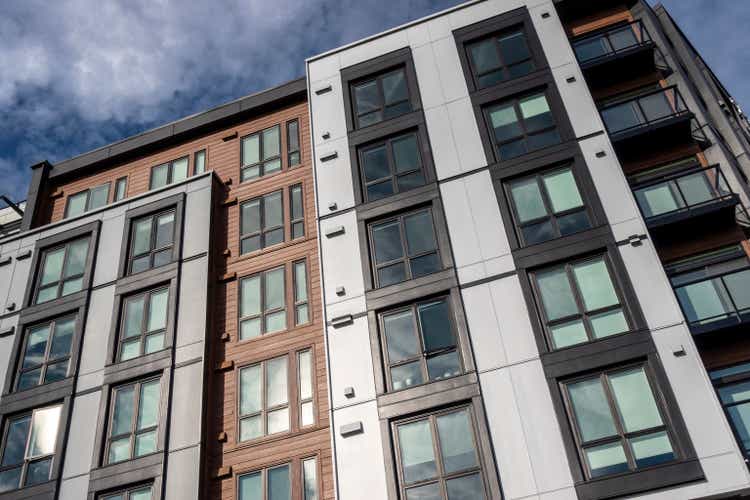 Equity Residential (NYSE:EQR) boosted its full-year earnings guidance as its affluent resident base as more resilient to rising inflation. Q2 earnings beat Wall Street expectations as its same-store net operating income climbed 19% Y/Y.
The apartment REIT now sees full-year normalized FFO per share to $3.48-$3.58 from its previous range of $3.40-$3.50; compares with consensus of $3.47.
"Going forward, we expect elevated single family home ownership costs and positive household formation trends to buffer the impact on our business from economic weakness and see our affluent resident base as more resilient to rising inflation due to higher levels of disposable income and lower relative rent-to-income ratios," said President and CEO Mark J. Parrell.
The change in guidance reflects uncertainty in the environment for buying and selling properties, the company said. The new guidance incorporates only $113M of rental acquisitions, compared with its earlier expectation of $2.0B; for consolidated rental dispositions, it expects $746M vs. prior expectation for $2.0B.
For Q3, Equity Residential (EQR) expects normalized FFO per share of $0.89-$0.93 vs. $0.90 consensus.
Q2 normalized FFO per share of $0.89, topping the $0.86 consensus, rose from $0.77 in the prior quarter and $0.72 in the year-ago quarter.
Q2 rental income climbed to $687.0M from $653M in Q1 and $598.1M in Q2 2021.
Q2 total expenses, at $485.0M, decreased from $504M in the prior quarter and increased from $445.0M a year earlier.
Q2 same-store NOI rose 19.1% Y/Y and 9.6% Q/Q; same-store physical occupancy was 96.4% vs. 96.3% in Q1. Occupancy increased to 96.5% as of July 21, 2022.
Same-store residential blended lease rate rose 14.8% Y/Y in Q2 vs. 13.3% in Q1.
Conference call on July 27 at 11:00 AM ET.
Earlier, Equity Residential (EQR) FFO of $0.89 beats by $0.03, revenue of $687.03M beats by $14.05M