Turning Point Brands stock plunges 18% on profit drop, revised outlook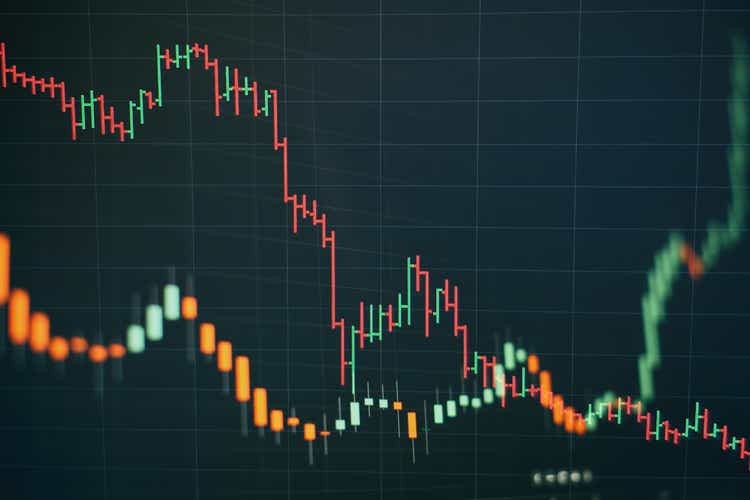 Turning Point Brands (NYSE:TPB) shares have plunged 18% over the company's weaker-than-expected Q2 results and revised FY outlook amid uncertain macro environment.
The consumer products firm generated adj. EPS of $0.70 on revenue of $102.9M (-16.1% Y/Y) - both missing Wall Street's estimates. Net income fell 64.7% to $5.4M, while adj. EBITDA decreased 17.6% to $24.7M.
CEO Yavor Efremov noted that, "Rising prices at the pump impacted consumer traffic in convenience stores."
Sales, by segment: NewGen net sales declined by 45.1% Y/Y to $23.1M amid challenging regulatory environment for vape businesses; Zig-Zag Products sales fell 2.1% to $46.2M against a tough comparable period; Stoker's Products net sales increased 0.7% to $33.6M.
The company adjusted its outlook for 2022 given the current inflationary environment and slower than expected improvement in NewGen Products segment.
Zig-Zag Products sales is now seen at $193M to $200M (compared to previous outlook of $193M to $203M); Stoker's Products sales is expected between $127M to $133M ($127M to $134M previously); and consolidated adj. EBITDA of $97M to $103M. In its Feb announcement, the company said that it expected adj. EBITDA in-line with FY21 of $108.1M.
TPB shares have dropped 53% over the past year.