Garmin stock loses ground after Q2 revenue fall, cut in FY 2022 guidance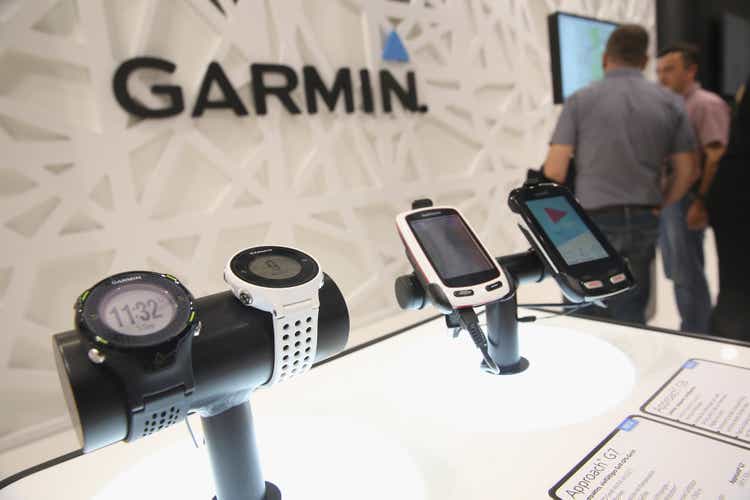 Garmin (NYSE:GRMN) stock has lost 9.4% to $92.86 in Wednesday mid-day trading, after the maker of GPS devices and smartwatches reported a fall in Q2 revenue and slashed its FY 2022 guidance.
GRMN posted Q2 GAAP EPS of $1.44 which beat estimates by $0.04. However, Q2 revenue of $1.24B fell 6.8% Y/Y and missed expectations by $130M.
Quarterly revenue was especially affected by a 34% Y/Y drop in net sales in the company's fitness segment. Its marine and auto units also saw their revenue fall from last year. Outdoor and aviation businesses managed to clock growth in sales.
Garmin (GRMN) also flagged an about $57M hit to quarterly revenue due to the strengthening of the U.S. dollar.
Based on its H1 performance, GRMN also slashed its FY 2022 revenue outlook to about $5B from a previous guidance of about $5.5B. The consensus revenue estimate for FY is $5.46B.
GRMN said its FY 2022 pro forma EPS is now expected to be $4.90 from a previous forecast of $5.90. The consensus EPS estimate for FY is $5.90.
"Markets continue to normalize following two years of pandemic driven growth, and we also face additional headwinds including the relentless strengthening of the U.S. Dollar, high inflation, and rising interest rates," said GRMN CEO Cliff Pemble in the earnings report, adding that the company "must adjust expectations."
Up to Tuesday's close, GRMN stock -24.7% YTD.