Federal Reserve hikes rate by 75 bps for second time in effort to tame inflation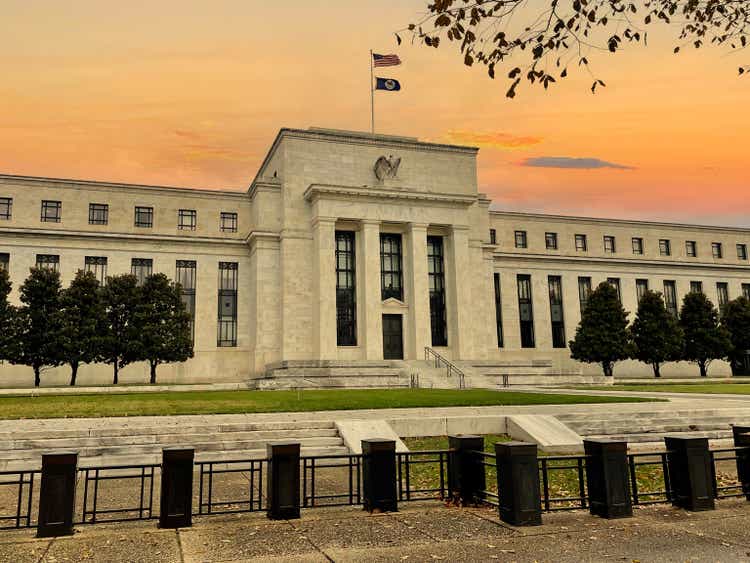 The Federal Reserve raised its key interest rate by 75 basis points on Wednesday, bringing the federal funds rate target range to 2.25%-2.50%, as it takes another stab at tamping down inflation.
The Federal Open Market Committee said it expects "ongoing increases in the target range will be appropriate" and that it will continue to reduce its holdings in Treasury securities and agency debt and agency mortgage-backed securities as it has described in plans after its May meeting.
The 75-bp hike, which had been widely expected was approved by all voting members of the FOMC. This meeting included four new voting members Fed Governors Michael Barr, Lisa Cook, and Philip Jefferson, and Boston Fed President Susan Collins.
"Recent indicators of spending and production have softened," the Fed's statement said. "Nonetheless, job gains have been robust in recent months, and the unemployment rate has remained low. Inflation remains elevated, reflecting supply and demand imbalances related to the pandemic, higher food and energy prices, and broader price pressures."
The FOMC said it's "highly attentive to inflation risks."
In the last reading, the consumer price index increased 9.1% in June from a year ago, its fastest rate in more than 40 years, and up from 8.6% in May.
Update at 2:16 PM ET: The 10-year Treasury yield (US10Y) stands at 2.78%, about where it was before the Fed statement was released. The Nasdaq (+2.6%) and the S&P 500 (+1.4%) held on to their gains in Wednesday trading, while the Dow rose 0.3%, slightly higher than where it was before the announcement.
Looking ahead to the Fed's Sept. 20-21 meeting, the CME FedWatch tool assigns a 49.1% probability of a 50-bp rate hike and a 44.5% probability of a 75-bp hike.
Fed Chair Jerome Powell will hold his post-decision press conference at 2:30 PM ET. Check Seeking Alpha for coverage.
Earlier on Wednesday, June's durable goods orders print unexpectedly rose 1.9%.