North America rail traffic drops 1.4% as Canada gets trapped in year-ago downturn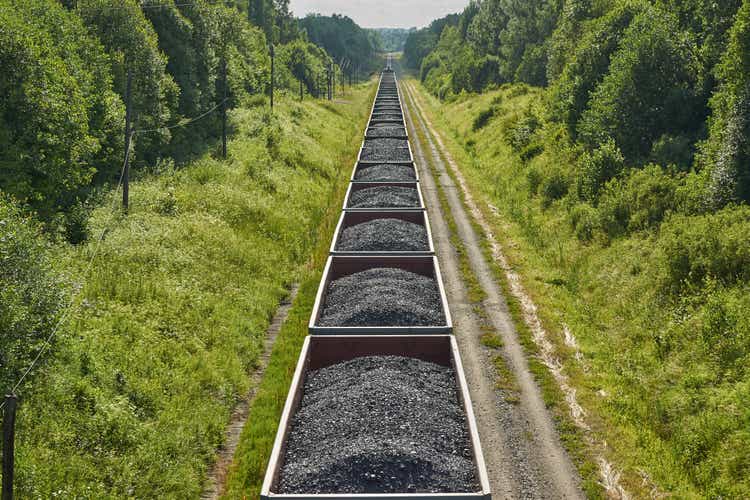 The Association of American Railroads (AAR) has reported US rail traffic down 0.8% Y/Y to 498,901 carloads and intermodal units for the week ending July 23, 2022.
Total carloads for the week were 232,565, up 1.1% while intermodal volume was 266,336 containers and trailers, down 2.5% Y/Y.
Overall, North America weekly rail traffic fell 1.4% Y/Y to 680,991 carloads and intermodal units, reflecting the combined volumes of U.S., Canadian and Mexican railroads.
5 of the 20 US carload commodity categories saw gains during the week, which included motor vehicles and parts, up 1,790 carloads, to 12,559; coal, up 1,772 carloads, to 67,719; and farm products excl. grain, and food, up 950 carloads, to 15,627
On the other side, metallic ores and metals were down 1,516 carloads, to 21,601; petroleum and petroleum products, down 490 carloads, to 10,038; and miscellaneous carloads, down 228 carloads, to 9,468
Canadian railroads reported 73,607 carloads for the week, down 2.2%, and 70,481 intermodal units, down 0.9%; Mexican railroads reported 21,891 carloads, down 8.5%, and intermodal units 16,111, down 7.1% Y/Y.
Canadian National Railway (NYSE:CNI) stock gained on Tuesday after the railroad operator notched better-than-expected earnings results and affirmed its full-year outlook.