Enphase Energy skies to YTD high after Q2 beat, lifting entire solar sector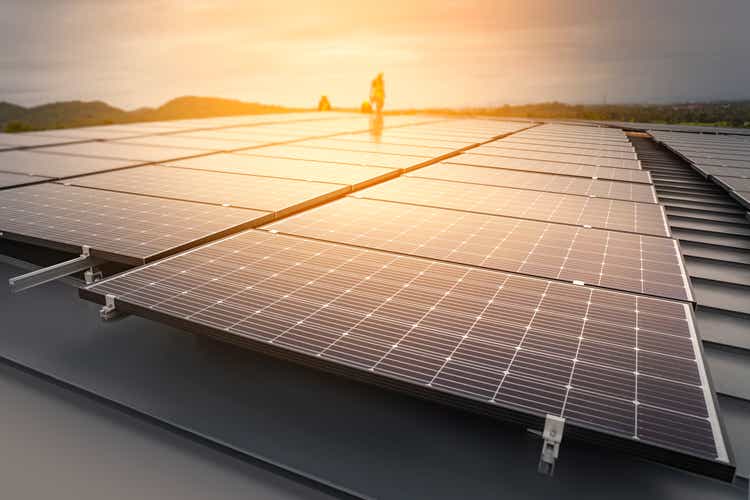 Enphase Energy (NASDAQ:ENPH) closed as Wednesday's biggest gainer on the S&P 500, +17.9% on heavy volume to a YTD high $253.79, after routing Q2 earnings expectations and raising Q3 sales guidance above Wall Street consensus.
Other solar stocks (NYSEARCA:TAN) also finished higher, including (NASDAQ:SEDG) +9.4%, (FSLR) +4.6%, (SPWR) +5.7%, (MAXN) +5%, (JKS) +4.5%, (CSIQ) +5.8%, (RUN) +6.4%, (NOVA) +5.9%, (SHLS) +6.5%, (ARRY) +5.9%, (SOL) +9%, (FTCI) +5.3%, (DQ) +6.8%.
After Tuesday's close, Enphase (ENPH) reported Q2 adjusted earnings of $0.54/share on record quarterly revenues of $530.2M, after posting EPS of $0.28 on revenues of $316M in the year-earlier quarter, and issued above-consensus guidance for Q3 revenues of $590M-$630M.
European revenues surged 69% Q/Q as the continent struggles with soaring energy prices.
Several analysts raised their stock price targets for Enphase (ENPH), including Cowen to $278 from $240, Needham to $275 from $225, Piper Sandler to $265 from $230, and J.P. Morgan to $261 from $247.
Counting Wednesday's gains, Enphase Energy (ENPH) shares have gained 38% YTD and 47% during the past year.