Stag Industrial Q2 earnings beat, expects record internal growth for 2022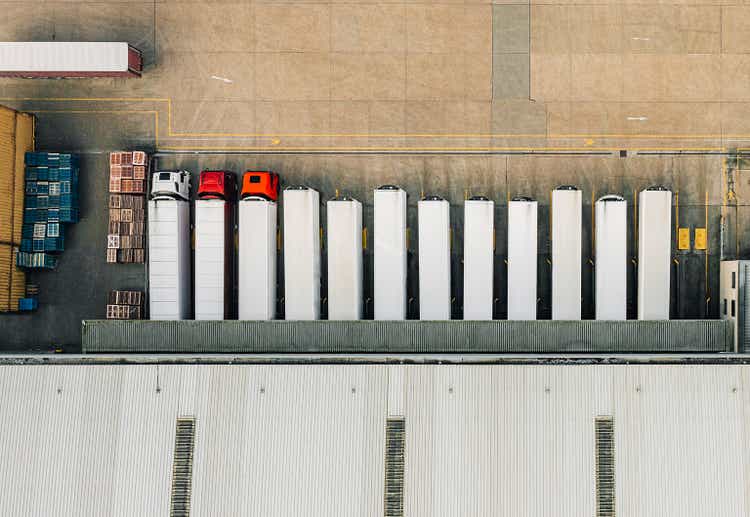 Stag Industrial (NYSE:STAG) Q2 earnings exceeded Wall Street expectations but revenue growth fell short of the average analyst estimate. Still the company sees record internal growth for the year, fueled by macro tailwinds.
Q2 core FFO per share of $0.56, topping the $0.54 consensus, rose from $0.53 in Q1 2022 and from $0.52 in the year-ago quarter. The industrial REIT shares are edging up 0.2% in Wednesday after-hours trading.
Total revenue of $161.5M, missing the $162.7M consensus, rose from $159.2M in the previous quarter and from $137.8M in the year-ago quarter.
"The positive industrial backdrop coupled with our team's operational excellence resulted in another strong quarter," said President and CEO Bill Crooker. "Our portfolio is in great position to take advantage of the macro tailwinds for our sector, leading to record internal growth guidance for 2022."
During Q2, Stag Industrial (STAG) commenced operating portfolio leases of 3.2M square feet, resulting in cash rent change of 14.1% and straight-line rent change of 21.9%; that compares with 3.1M square fee of new leases in Q2 with cash rent change of 15.2% and straight line rent change of 25.1%.
Cash NOI of $129.0M, up 18.6% Y/Y vs. +4.8% in Q1; same-store cash NOI of $105.4M rose 4.0% Y/Y compared with +4.8% Y/Y increase in the previous quarter.
Occupancy rate of total portfolio was 98.1% and operating portfolio was 98.6% at June 30; compares with 96.9% total portfolio occupancy rate and 97.3% operating portfolio occupancy rate at March 31, 2022.
Conference call on July 28 at 10:00 AM ET.
Earlier, STAG Industrial (STAG) FFO of $0.56 beats by $0.02, revenue of $161.5M misses by $1.1M.