Etsy shares surge as Q2 profits, revenue impress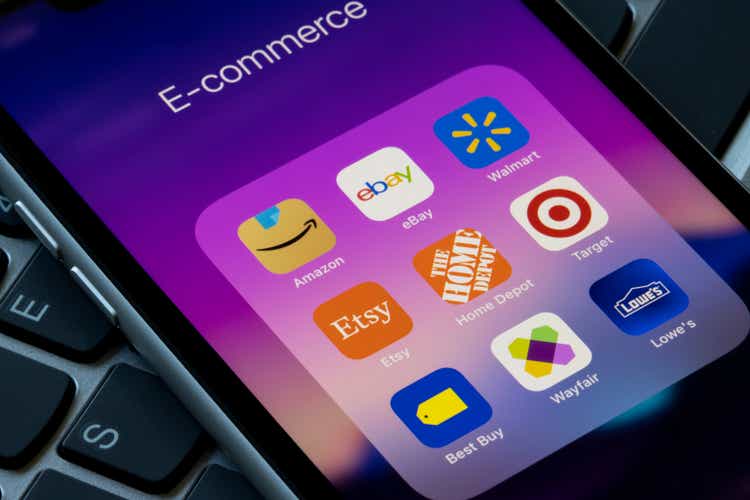 Etsy (NASDAQ:ETSY) stock surged higher by a double-digit percentage after pushing past analyst estimates for second quarter earnings.
The Brooklyn-based eCommerce company reported GAAP EPS of $0.51 for the second quarter, alongside $585.14M in revenue. Analysts had anticipated $0.32 and $556.85M, respectively. Additionally, gross merchandise sales hit the $3B expected by Wall Street, a figure that had been under scrutiny ahead of the release. The company also noted it acquired 6M new buyers during the quarter, shaking off concerns of post-pandemic deceleration.
"Our second quarter results once again reflect that Etsy has maintained most of our pandemic gains, and that we are able to deliver strong bottom line performance while simultaneously investing in key initiatives," CEO Josh Silverman said. "Despite facing headwinds caused by macroeconomic and geopolitical factors, we believe the improvements we've driven in customer experiences across the Etsy marketplace and our House of Brands, coupled with continued focus on our 'Right to Win' strategy, will enable us to unlock the enormous long-term opportunities we see ahead."
Moving to the third quarter, guidance came in slightly light, with gross merchandise sales expected to be down to flat to a range of $2.8B to $3B. Revenue, meanwhile, is anticipated to hit a range of $540M to $575M, toward the lower end of consensus estimates set at $569.96M. Adjusted EBITDA margin is also expected to decelerate by 200 basis points sequentially in the third quarter.
"We see multiple scenarios possible for the remainder of 2022, but all still point to very healthy profitability throughout," Silverman concluded.
Despite the light guide, shares of the beaten-down eCommerce player popped 11.32% in after hours trading.
Read more on Piper Sandler's cautious take on consumer retail stocks.