Community Health Systems stock sinks ~47% after hours on Q2 results, slashed guidance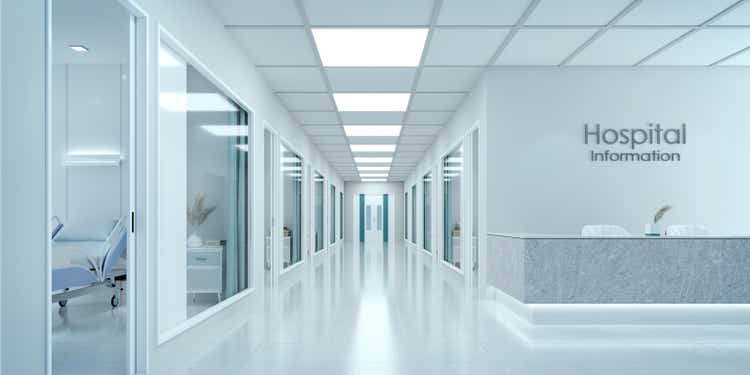 Shares of Community Health Systems (NYSE:CYH) plunged 47.1% to $2.74 after hours on Wednesday, as the hospital operator reported a disappointing set of Q2 numbers and made an about turn on its EPS guidance for the full year.
CYH reported Q2 non-GAAP EPS of -$2.52, compared to a net income of $0.23 per share a year ago. Revenue of $2.93B fell 2.3% Y/Y, while hospital admissions on a same-store basis fell 3.5% Y/Y.
The company also said it now expects a loss per share for 2022 in the range of $1.65 to $2.55, a complete reversal from its previous guidance provided in its Q1 report in April in which it said it expected a net income per share of $0.75 to $1.30.
CYH also lowered its outlook for 2022 net operating revenue. It now expects revenue of $12.2B to $12.5B vs. $12.6B to $13.1B previously. The consensus revenue estimate is $12.79B.
"Our results in the second quarter were affected by challenging operating dynamics that included lower than anticipated volume, lower net revenue per adjusted admission, and significant contract labor costs driven by labor market and inflationary pressures," Community Health Systems (CYH) CEO Tim Hingtgen said in the earnings report.
CYH also said it got COVID-19 pandemic relief fund payments of about $10M in Q2.